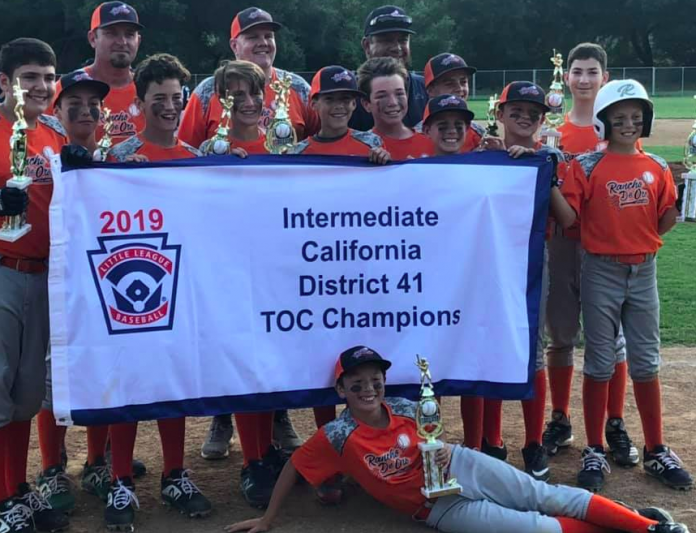 It has been a big start to the Little League tournament baseball season for Fletcher Hills League.
Teams from FHLL captured the District 41 Majors and Minors Tournament of Champions last week to open up the local Little League Baseball postseason.
The Fletcher Hills McCance Padres won the Minor division title game with a 12-4 win over Santee Pioneer, while the Fletcher Hills Ducks captured the Major division district banner with a 7-1 win over West Hills Little League.
West Hills won a thrilling 4-3 semifinal game in eight innings over Rancho De Oro in the major division, while Santee Pioneer needed seven innings to oust Alpine, 8-7, in a minor semifinal.
Meanwhile, Rios Canyon Little League won the District 41 Little Stars TOC, also completed last week. Rios defeated West Hills Little League, 5-0, in the district final.
Also, a combined team from Rancho San Diego and Jamul little leagues won the District 41 Intermediate championship. The "Orange" team defeated Alpine, 10-0.
In District 66, Lemon Grove Little League defeated Valley De Oro Little League, 7-0, in the Intermediate division Tournament of Champions title game.
Lemon Grove also won the District 66 Junior T of C with a 20-1 win over Encanto in the championship game.
The local All-Star tournaments are now underway, as two-time defending Major division champion Cajon De Oro tries to join the list of three-time consecutive District 41 titlists.