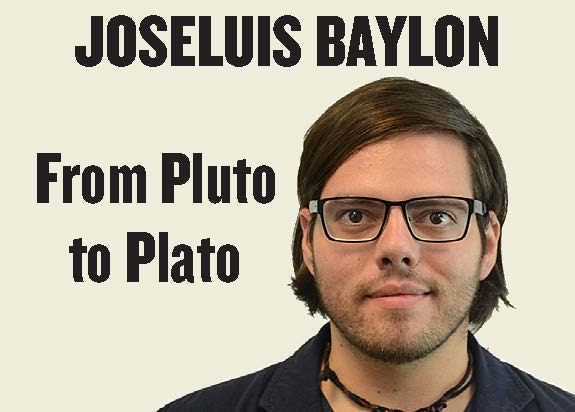 Max Benson, 13, hyperventilated as his own weight asphyxiated him, suppressed by a physical restraint placed on him by his teacher in Guiding Hands School in El Dorado Hills, California on Nov. 28, 2018.
His fellow classmates told their mothers, who shared their experiences with local reporters, that Max had kicked a wall in anger.  Staff thought it best to leave him physically restrained in a prone position for an hour despite his Individualized Lesson Plan (IEP) and Behavioral Intervention Plan (BIP) forbidding that method of recourse.
Class was still going on while Benson was dying in the classroom. No one even realized.
Parents should be aware that depending on which U.S. state it is, laws are in place to address the use of seclusion and restraints in U.S. public schools. The state of California just chose to rethink its own.
On Oct. 1, 2018, Governor Jerry Brown signed bill AB 2657, limiting the use of seclusion and restraints to only emergency situations beyond behavioral intervention techniques.
Benson died of his injuries the following day after being transported to UC Davis Medical Center, Nov. 29, 2018.
Benson had autism. He kicked a wall and lost his life. That does not sound right.
Guiding Hands School serves students with special needs and more often, schools whom serve special needs use methods of restraint and seclusion more frequently on IDEA students (Individuals with Disability Education Act) than on students without a disability (non-IDEA), according to research.
A study by the Carsey Institute from the University of New Hampshire analyzed U.S. Department of Education's Civil Rights Data Collection (CRDC) from the 2009-2010 schoolyear and found that seclusion and restraints were used more frequently on IDEA students than on students without a disability. When comparing both, there were 2.6 instances of restraint for every 100 IDEA students and only 0.1 for every 100 non-IDEA student.
In 2014, NPR and ProPublica collaborated to analyze data from CRDC to confirm that the use of seclusion and restraints on children was becoming more common with at least 267,000 cases reported for the 2011-2012 school year. Seventy-five percent of those cases were IDEA students.
The 2015-2016 academic year was the last school year to be updated on the Civil Rights database as of April 24, 2018. By compiling data from CRDC, the we can confirm that restraints and seclusion were used at least 360,842 times nationwide. Eighty-three percent of those cases were IDEA students (298,766), 17 percent were non-IDEA students (62,076).
Nationwide 214,702 students were physically restrained, 17,038 were mechanically restrained and 129,102 were secluded in rooms. Out of 96,361 U.S. schools, 26,354 restrained and secluded students. There is a 35 percent increase in the usage of seclusion and restraint between the 2015-2016 and 2011-2012 school years.
San Diego is not out of the woods regarding this one. Under wraps, a silent history of abuse has happened in own schools' districts during the 2015-2016 school year.
School districts are required to join county offices of education to form Special Education Plan Areas (SELPAs) that divide up school districts into six geographical regions.  The SELPAs that had the most instances of seclusion and restraints were San Diego Unified (254), North Coastal (193), East County (75), North Inland (49), South County (14) and Poway Unified (12).
At least 13 out of 41 school districts used restraints and seclusion in San Diego. According to the data, 597 students were restrained or secluded in San Diego County – 518 were IDEA students, 79 were students without disabilities. Eighty-seven percent of students restrained or secluded from San Diego County had disabilities, surpassing the national average.
Twelve out of 41 school districts physically restrained 511 students – 478 were IDEA students, 33 were non-IDEA students. Seventy-four out of 722 San Diego County schools used physical restraints.
Four out of 41 school districts secluded 54 students – 30 were IDEA student, 24 were non-IDEA. 15 out of 722 San Diego County schools used seclusion.
Four out of 41 school districts mechanically restrained 32 students – 10 were IDEA students, 22 were non-IDEA students. Seven out of 722 San Diego County schools used mechanical restraints.
Five of 11 districts within East County SELPA used restraints and seclusion. Those were Grossmont Union High (26), Cajon Valley Union (23), Lemon Grove (10) Mountain Empire Unified (8), Santee (8).
No other school district utilized mechanical restraints more than Grossmont Union High School District. Twenty-six out of 32 reported cases happened in four of their schools.  Staggeringly, 20 of 22 reported cases of mechanical restraints on non-IDEA students came from Grossmont Middle College High alone. Fourteen of those cases were female.
San Diego Unified District practiced the most seclusion with 46 out of 54 instances occurring in 11 of their schools. The school with most instances was Harriet Tubman Charter School (20). San Diego Unified District also had the most instances of physical restraints with 206 occurrences in 24 of their schools – 194 were IDEA students, 12 were non-IDEA.
Special education school Riley/New Dawn had 105 instances and based on those numbers, places them in the top ten schools in the state of California that physically restrained the most IDEA students.
Twenty children nationwide died while being secluded or restrained between the years 1990 and 2009, according to The United States Government Accountability Office. Children have gotten injured and even attempted suicide if not under supervision. If the restraint is done poorly, it can cause injury or leave no room to breath. If a person cannot calm themselves down, memory will save itself as a traumatic event. The tragedy is no different if the method of seclusion and restraint happened in a mental health hospital, the back of a police van or a middle school. People can die while under restraint.
The use of restraints and seclusion in mental health is exasperated. Mental Health America and the American Psychiatric Nurses Association equally stand together along with countless universities and researchers whom have published scientific evidence throughout decades urging the public to demand the stop on the use of seclusion and restraints in mental health facilities for non-life threatening situations. The same nature of the science applies to children in schools. The way a child gets a lasting impact by a bully is the same impression left on students whom are restrained or secluded in schools.
Despite seeming like the solution, tying or dropping kids to the floor simply isn't going to help. Being alone will not either. Alternative forms of intervention exist, but there seems to be a reluctance to let go of something old.
In 2017, the World Health Organization determined that methods of seclusion and restraints were never grounded in research and renounced its therapeutic value worldwide.
For more than a hundred years, the methods were based on the observation that it interrupts or controls a patient's behavior. In reality, experiences while under restraint and seclusion were never given serious consideration. The practice went unchecked and it became worse on the people who need it the least.
For those 13 San Diego school districts whose 81 schools utilized seclusion and restraints, please consider the 28 other school districts whose 641 schools did not.