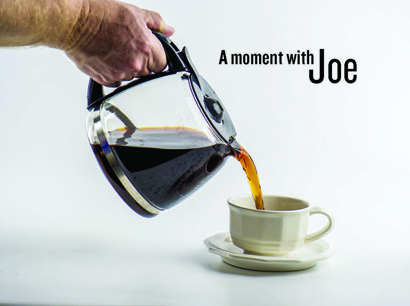 A bill that has rideshare drivers up in arms actually has quite a large impact on community newspapers.
The acceptance of exemptions in Assembly Bill 5, expected to become law in California, will be essential to continued coverage of local news.
Last year the California Supreme Court issued a ruling requiring certain criteria to be met for workers to be classified as independent contractors rather than employees. One of the criteria was control over how the work is to be performed.
A second criteria is an independent decision of the worker to go into business for himself or herself. The suit was brought by employees seeking benefits rather than a tax agency challenging home, office and travel deductions or a labor union protesting exemption from union membership, so the declaration of intent to be in business for oneself should have been sufficient.
The state supreme court, however, added the criteria that the services be outside the company's usual course of business. That caused some publications to decide that their freelance writers could no longer be classified as independent contractors.
Assuming that I continue to write for community weekly newspapers rather than for out-of-state book, magazine, and trade newspaper publishers I would lose my home office and travel deductions if I became an employee. I would, if converted to an employee, be an hourly part-time employee for multiple publications. This creates the question of covering the same event for multiple publications since they would all be paying me hourly for the same time period.
That actually creates the first exemption which should allow me to remain as an independent contractor. What I do for the community weekly newspapers is cover events which occur outside of their coverage area. The usual course of business for the Fallbrook/Bonsall Village News is events in the Fallbrook area, not events in San Diego or Del Mar. The usual course of business for the Alpine Sun is events in Alpine and the backcountry, not events in San Diego or Del Mar.
As a correspondent, I thus perform a specialized service not within the usual course of business for the papers for which I write. Associated Press performs the same service as the newspaper's editorial staff employees, so the allowance for AP to be used on a contract basis might be used as precedent.
In response to the court decision Assemblywoman Lorena Gonzalez introduced Assembly Bill 5 which codifies much of what the state Supreme Court decided and includes some exemptions.
One of the exemptions is for freelance writers and photographers who provide fewer than 35 submissions a year. That saves the writers for monthly magazines, although those of us who write for weeklies may need either the specialized services exemption or an exemption based on the legislation's definition of a submission.
Since I became a full-time freelance writer in 1997 I have received Form 1099 statements from at least three businesses every year, so the fact that we write for multiple publications rather than only one publication may also allow us to be considered independent contractors rather than employees. Currently, each year I write more than 35 pieces for the commonly-owned Fallbrook/Bonsall Village News and Temecula/Murrieta Valley News, more than 35 pieces for the Ramona Sentinel, and more than 35 pieces for the commonly-owned East County Californian and Alpine Sun. That would, without acceptance of an exemption, make me an employee of three different newspaper groups.
It also creates the possibility that I could submit more than 35 pieces to a publication, have none of them printed and declare myself an employee entitled to pay. The definition of submission in AB 5 includes that the pieces be published or posted. The definition also includes "is provided for in a contract that defines the scope of work." That could save many freelance writers.
I have certain beats, but I choose which items to turn into stories. Neal Putnam chooses which court cases to submit to his papers. I usually am not assigned a specific story, and when I do there are not word count parameters or instructions of who to contact. A story without a contract defining the scope of work could be the exemption many freelance writers need.
If these exemptions are accepted, freelance writers can continue to cover local news.
Denial of the exemptions I argue would deprive these communities of much of their local news.