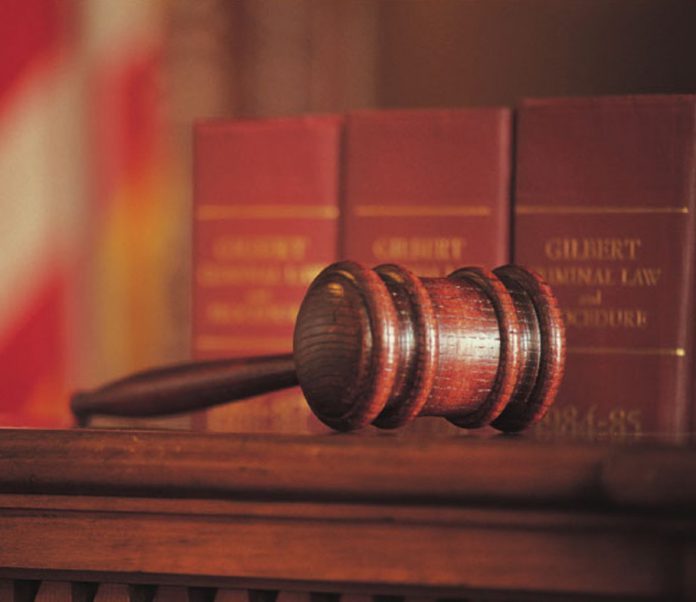 Retired sheriff's captain Morad Marco Garmo was sentenced Friday to two years in federal prison for selling firearms from a sheriff's station without a federal license.
U.S. District Court Judge Gonzalo Curiel told Garmo he was arrogant because the federal Alcohol, Tobbaco, & Firearms agency warned him that he needed a license to continue selling guns and yet Garmo disregarded the warning.
Garmo, 53, of La Mesa, was allowed to remain free on $100,000 bond until he surrenders on June 10. He has waived his right to appeal the sentence.
Garmo had planned to run for sheriff someday after working for the sheriff's department 27 years.
He is now a convicted felon and he forfeited 60 firearms and 5,385 rounds of ammunition in a plea agreement with the U.S. Attorney's office in San Diego.
There are five other people who were implicated in the scheme and most are awaiting sentencing. A total of 297 firearms and 131,458 ammunition rounds were forfeited from everyone in the case.
Curiel fined Garmo $8,350 which represents the profit from the sale of 10 guns to undercover agents during the investigation. Both the defense and prosecution recommended the 2-year sentence which Curiel said was sufficient and fair.
Garmo falsely claimed that some of the firearms he purchased were for himself, as California law limits purchase of certain newer handguns to law enforcement officers only. Garmo sold these "off roster" guns to non law enforcement officers.
"I want to apologize to the sheriff's department and all the people I let down…and for the black eye I gave to the community," said Garmo to the judge.
"I've spent more than half my life in law enforcement by being part of the solution and now…I'm part of a burden on the system," added Garmo.
His attorney, Kevin McDermott, told the judge "this is really a good man…This will be a man who will come back and be an asset. He has character."
McDermott said none of the firearms sold by Garmo were ever linked to any crime. Garmo's offense is "whether he should have had a license."
One weapon sold by Garmo was seized in Detroit by police there.  It wasn't used in a crime, but it was found in a search warrant of someone's property.
"Today's sentence demonstrates that no one is above the law—not even a high-ranking law enforcement official," said Suzanne Turner, FBI special agent in charge, who added that Garmo "failed his department, his sworn oath, and the public trust."
"Garmo was sworn to uphold the law, but instead he abused his authority and the legal privileges he enjoyed as a police officer for his own personal benefit, and then lied to cover it up," said Assistant U.S. Attorney Linda Frakes.
In his signed plea agreement, Garmo acknowledged he abused his position by disclosing a pending search by deputies to his cousins who operated a marijuana dispensary in Spring Valley.
Garmo retired in Oct., 2019 and then pleaded guilty Dec. 9 to illegally selling firearms without a license. Some of the sales took place at the Rancho San Diego sheriff's station where he worked that serves Spring Valley and Lemon Grove.
Leo Hamel, 62, a Jamul resident who founded a jewelry store, acquired several firearms from Garmo without proper documentation. Hamel and former sheriff's lieutenant, Fred Magana, 42, both pleaded guilty to aiding and abetting Garmo's business.
Hamel and Magana will be sentenced in June and they remain free on bond.
Garmo and co-defendant Giovanni Tilotta, a licensed gun dealer, sold three firearms to criminal defense attorney Vikas Bajaj inside his captain's office in 2016 in which Garmo backdated paperwork to avoid a 10-day waiting period requirement by California law.
Bajaj pleaded guilty to a misdemeanor offense of aiding and abetting Tilotta's business and was placed on one year probation with forfeiture of all three firearms.
Tilotta, 38, and Waiel Yousif Anton, 35, both of El Cajon, have both pleaded not guilty and will next appear in court April 29 for a status conference. They are both free on bond.