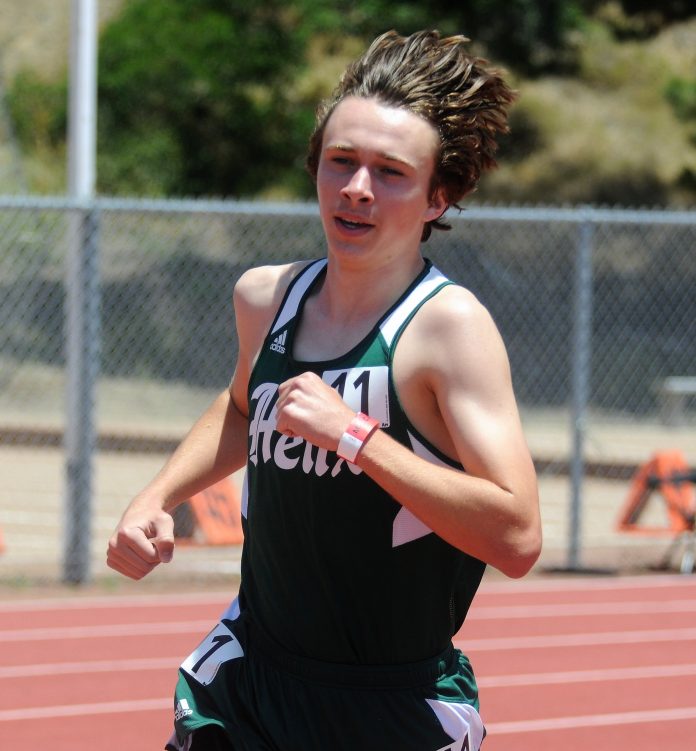 Helix Charter High School alumnus Jaden Forester was able to come back home for the holiday season after completing his first semester at the University of New Orleans.
A cross country and track and field standout with the Highlanders, the La Mesa product said he was "definitely looking forward to coming back for break."
"I made it back fine," he said. "I have never lived away from home before, but I felt that I was ready to move away from my family and live on my own. I was definitely looking forward to coming back for break."
There were a lot of adjustments to be made while living on his own for an extended period of time for the first time.
"The weather was a shock because of the humidity but I felt I adjusted quickly," he said. "We had seven hurricanes that were supposed to hit us but only one actually did and we lost power for a few days but that was it. I missed my friends and family most from San Diego and I missed the hills around here because there aren't very many in New Orleans."
Forester, a state meet qualifier in cross country at the prep level, continues to look forward to his first collegiate running season, which will include cross country and track.
"I hope that I will be able to make it to regionals," the former Highlander standout runner said. "I should definitely be a scorer for my team, though. I feel that I fit in great on the team because as soon as I came in, I started pushing the team to be better and they were pushing me to be better."
Despite now competing in Louisiana, Forester is surrounded by friendly faces.
"There are four other Californians on the team — three on the boys side and one on the girls," Forester said. "It's been really easy to make friends because the team has a bunch of great guys. I don't feel there was too much of a difference in running style, but I had to adapt a little bit to running twice a day sometimes and doing longer runs than I used to. I have done well so far and I am on the first team."
Being a current college athlete means following stringent COVID-19 protocols.
"We had to wear our masks during warm-ups and then we were able to take them off during our runs," Forester said. "We also had to get tested in groups every couple of weeks and had to fill out a form every morning to make sure we didn't have symptoms."
The indoor track and field and cross country seasons were scheduled to start on Jan. 23, while outdoor track is scheduled to start March 12.
Forester said the competition distance for conference meets is 8K and then 10K for regionals and nationals. "I will be running the 1,500 and 3,000 meters for track and maybe the 5,000 meters," he said.