The San Diego Section has released its all-section teams for the 2021 fall term. East County student-athletes are well represented.
Nine Grossmont Conference players are represented on the all-section football team, including five first team selections.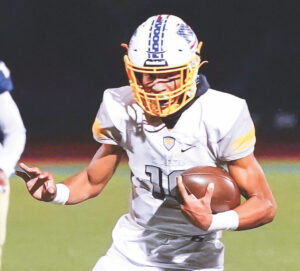 El Capitan senior quarterback Savigon Yokley, Helix Charter senior running back Christian Washington and Granite Hills senior offensive lineman Tanner Vielguth are all included on the first team offense list.
Granite Hills senior Zach Burton and Steele Canyon junior defensive back Adrien Chargualaf are both represented on the all-section first team defense.
Steele Canyon junior running back Major Givens and senior teammate Logan Hicks are both included on the second team offense list.
West Hills junior linebacker Braden Wilson and Helix senior defensive back Xavier Van are both represented on the second team defense list.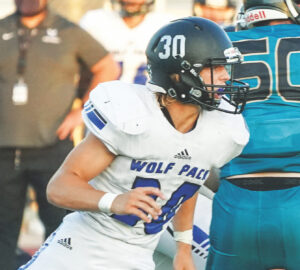 Washington and Van were both part of Helix's Grossmont Hills League championship team that went on to capture the Division I section title and advance to the Southern California regional championship game.
Washington rushed for 2,241 yards with 31 touchdowns in 13 games as the Highlanders posted a final 9-4 record. He averaged 172.4 yards per game and notched 11 games where he rushed for 100 or more yards. His longest jaunt from the line of scrimmage ws 70 yards.
He also amassed 354 yards on kickoff returns.
Van was the top receiver for the Scotties with 534 yards on 30 receptions with six touchdowns. Defensively, he had five interceptions and two fumble recoveries.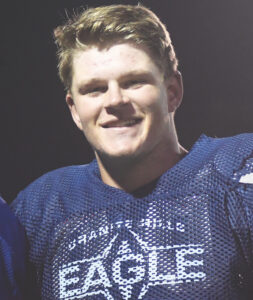 Wilson was part of West Hills' 11-1 team that set a school record with an 11-0 start, winning the Grossmont Valley League title in the process.
Yokley helped El Capitan post a 9-3 overall record, including a runner-up finish in Grossmont Valley League play with a 5-1 record. He passed for 1,816 yards in 12 games with 22 touchdowns against just two interceptions.
A multi-dimensional player, Yokley also rushed for 1,229 yards with 17 touchdowns and caught 14 passes for 351 yards with three touchdowns. He averaged 283.0 offensive yards per game as a one-man dynamo.
Defensively, he recorded 25 tackles and four interceptions for 120 return yards.
Givens paced Steele Canyon with 1,516 rushing yards and 12 touchdowns while making 13 catches for 166 yards with two more scores. He averaged 185.8 all-purpose yards per game.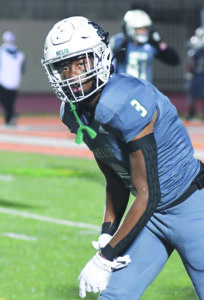 Chargualaf stood out on both sides of the line of scrimmage for the Cougars (3-8), but particularly on defense with a team high 101 tackles, including 71 unassisted tackles, six tackles for a loss, one interception and two caused fumbles. He averaged 27.2 yards on 10 kickoff returns and accumulated 114 yards on offense in 11 games.
Cathedral Catholic senior Lucky Sutton reaped honors as the section's offensive player of the year with 2,638 rushing yards and 35 touchdowns in 13 games as the Dons (12-2) claimed the state Division 1-AA championship.
Mater Dei Catholic junior linebacker Tre Edwards received recognition as the section's defensive player of the year after logging 81 tackles, 15 tackles for a loss and six sacks as the Crusaders finished the season 13-0 with the state Division 2-AA championship.