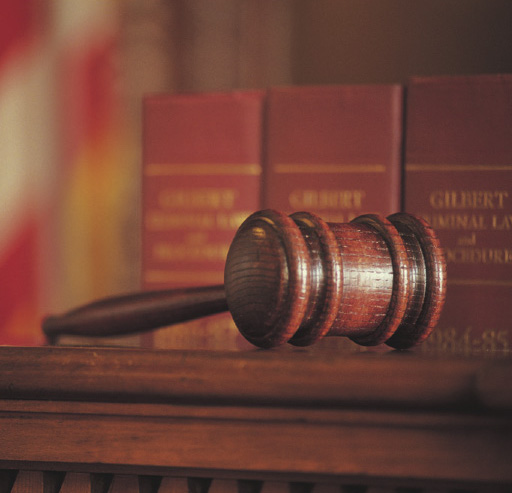 A drunk driver was turned away from the Jamul Casino because he was too intoxicated—minutes before he allegedly struck and killed a highway construction worker on state Route 94, a prosecutor said on Dec. 24.
A murder charge was filed against Arnold Lee Patton, 69, of San Diego, in the Dec. 17 death of Jesus Gonzalez, 27, who was directing traffic in a construction area in Jamul.
Patton was also charged with gross vehicular manslaughter and two drunk driving charges in which Patton's blood alcohol level was .17, which is twice the amount for drunk driving, according to Deputy District Attorney Laura Evans.
Patton pleaded not guilty during his Christmas Eve arraignment before El Cajon Superior Court Judge Robert Amador, who set bail at $250,000.
The incident took place Dec. 16 close to 10 p.m. on state Route 94 at Steele Canyon Road. Gonzalez was on foot and working with a crew painting stripes on the roadway near Steele Canyon High School.
Gonzalez was taken to a hospital where he died of blunt force injuries to the head, according to the medical examiner's office.
Murder charges are not typically filed against drunk drivers, but Evans told the judge Patton was convicted of drunk driving in the 1990s and sent to prison.
"This is a DUI homicide case," said Evans to the judge.
Evans said Patton tried to go into the Jamul Casino, but officials there turned him away because he was too intoxicated to enter. She said he was escorted away, and was given "sober driving options" before driving off in his Lincoln Town car.
Security at the casino called the California Highway Patrol to advise them of the drunk driver just minutes before the fatal collision, said Evans.
The victim was carried about 30 feet before falling off the vehicle and Patton continued driving 50 more feet before stopping, said the prosecutor.
Evans described Patton as "a clear public safety risk" and asked for $1 million in bail.
His attorney, Paul Rodriguez, said his drunk driving cases were not recent and he was close to 70 years old. He said he was raising a granddaughter who is now with another relative.
Rodriguez asked for $100,000 bail and said Patton once worked at a job with a security clearance.  Patton lives in San Diego not far from Casa de Oro.
A Feb. 5 preliminary hearing was set.  He remains in the central jail.
•••
La Mesa businessman Peter George Carzis is free on $10,000 bond after he was charged with misdemeanor domestic violence and violating a restraining order to stay away from a girlfriend.
Carzis, 77, is already facing a Jan. 7 preliminary hearing on other charges in which he allegedly destroyed a $7,000 TV camera and three counts of battery on news personnel on Jan. 20, 2020.
A prosecutor told a judge on the new case that "the underlying problem is alcohol abuse."
He said the girlfriend burned some toast while Carzis was "highly intoxicated" and he slapped her. He was arrested by La Mesa Police on Dec. 8 outside a home in the 8200 block of Lemon Avenue.
El Cajon Superior Court Judge Daniel Lamborn noted his earlier release in the media assault case had an order that he not drink in public. Lamborn changed the order for Carzis to abstain from alcohol at all times and to wear a device that monitors any alcohol consumption.
The Jan. 20 incident occurred when someone posted video online of Carzis fondling a woman outside his Peter's Men's Apparel store on the sidewalk in the daytime.  The store is now closed.
When media approached Carzis about it, he allegedly seized a camera and knocked it to the ground.
Carzis is also charged with committing a lewd act in public. He has pleaded not guilty to all charges.