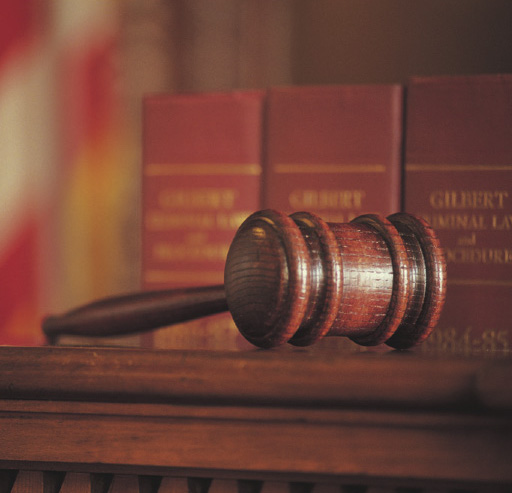 A Santee father was ordered held on $1 million bail Dec. 9 on a murder charge in the death of his infant daughter who suffered multiple skull fractures.
Daniel Charles Marshall, 34, pleaded not guilty before El Cajon Superior Court Judge Robert Amador.
Deputy District Attorney Lucy Yturralde said the infant had numerous injuries from blunt force trauma from an incident in April. Those injuries included subdural hemorrhages and bilateral retinal hemorrhages, she said.
On April 22, the Santee Fire Department responded to a home in the 8600 block of Paseo Del Rey in Santee for a report of a 7-month-old baby in distress. The victim was immediately transported by ambulance to a hospital, where she died on April 25.
The case was investigated by sheriff's homicide detectives and they obtained a warrant for Marshall's arrest. Marshall was arrested on Dec. 3 by the U.S. Marshals Service Fugitive Task Force.
An April 19 preliminary hearing was scheduled. Marshall remains in the central jail.
•••
A Jan. 19 preliminary hearing was set Dec. 8 for a Spring Valley man suspected of repeatedly stabbing an El Cajon man to death in his home on Oct. 23.
Bail was set at $1 million for Gustavo Rojas Salgado, 25, who pleaded not guilty in the death of Victor Saul Garcia, Jr., 33, in El Cajon Superior Court.
El Cajon Police said there had been a struggle in Garcia's home in the 1100 block of Marlene Ave. in El Cajon. Salgado was an acquaintance and a warrant for his arrest was issued by a judge.
Salgado was arrested on Nov. 29 in a Campo Road home in Spring Valley. He has a prior conviction for inflicting corporal injury upon someone.  He remains in the central jail.
•••
Shawn Matthew Crocker, 35, of East County, was sentenced Dec. 9 to eight years in state prison for molesting a 13-year-old girl.
El Cajon Superior Court Judge Daniel Lamborn ordered him to register as a sex offender in whatever community he lives after he is paroled. Crocker received credit for one and a half years in jail since his Aug. 7, 2019, arrest by the Fugitive Task Force.
Crocker pleaded guilty Sept. 2 to committing a lewd act upon a child with substantial sexual conduct.
The sentencing took place remotely with the attorneys appearing on video screens and Crocker was in a room at the George Bailey Detention Facility. Audio of the sentencing was supposed to be live streamed online, but there was a mishap that caused it not be broadcast.
•••
La Mesa businessman Peter George Carzis was arrested Dec. 8 on a charge of violating a restraining order that barred him from coming within 100 yards of a woman's residence in La Mesa.
Carzis, 77, had been free on his own recognizance on battery charges on three news personnel who had gathered outside his store, Peter's Men's Apparel, in La Mesa, on Jan. 20. He is also charged with felony vandalism in destroying a $7,000 television camera, and committing a lewd act with a woman on a sidewalk outside his store, which has since closed.
When reporters asked him about a videotape showing Carzis fondling a woman outside his store, he reacted angrily by striking KUSI reporter Dan Plante, and two photographers, Michael Saucedo, Claudia Buccio, from other TV news stations.
Carzis has pleaded not guilty to the battery and vandalism charges and is awaiting a Jan. 7 preliminary hearing in El Cajon Superior Court.
La Mesa Police said Carzis appeared outside a woman's home in the 8200 block of Lemon Avenue in violation of a previous restraining order. He was sitting outside the residence when officers arrived.
Carzis is expected to be arraigned this week on the new charge and as of Sunday, he remains in jail on $10,000 bail.