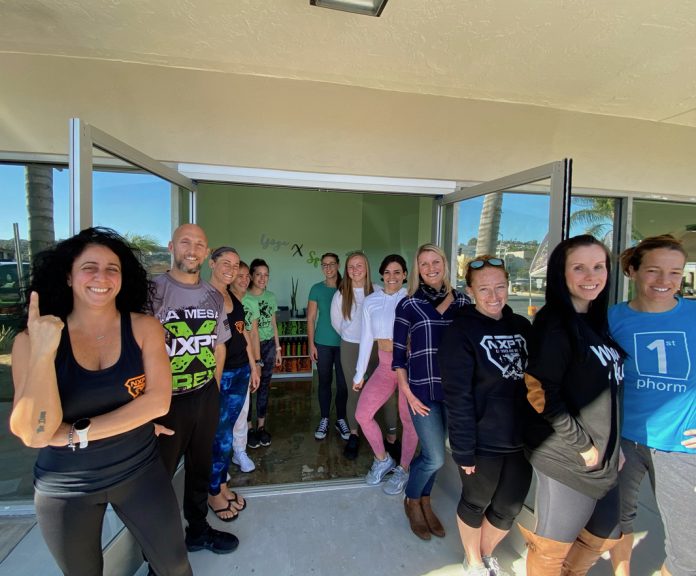 By Dan Hark
NXPT Owner/Trainer
Success is not circumstantial. Real success is not determined by the aligning of a perfect environment. It is the fruit of sacrifice, effort, labor, and persistence. Life throws you obstacles and we are tempted to buy into these as excuses to slow, pause, or change course. But when you are determined to accomplish a goal and achieve a dream, there are no excuses.
Amid controversial California politics involving small business and Covid closures and quarantines, growth seems impossible. Unless you are determined to succeed regardless of your circumstances. A long time ago I heard the quote "never change your dreams to fit your circumstances, change your circumstances to fit your dreams." This week we launch our third and fourth locations of fitness studios in east county. A state of the art cycle studio with 25 classes per week and a hot yoga studio, the first in La Mesa, with 20 classes per week.
These additions are just one more step towards our overall goal of bringing health and wellness in the form of fitness to our community. Your physical health is essential to your mental health and your ability to thrive in situations like we find ourselves in now with the challenges of Covid. Which is why fitness and our industry is an essential business. Perhaps one of the most essential as we see depression, suicide, and domestic violence numbers peak during this pandemic. Keeping a healthy outlet, with Covid protocols in place, for our community to work on their health goals is what we are committed to doing.
When you want something enough and for the right reason nothing will stop you. Not Covid, politics or any excuse. Set a goal, create a plan and show up to NXPTfit, YogaX and SpinX. Let's start your journey together!
See why San Diego keeps voting us the best group fitness gym in the city, visit our website NXPTFIT.com or call 619-701-1567 for more information.