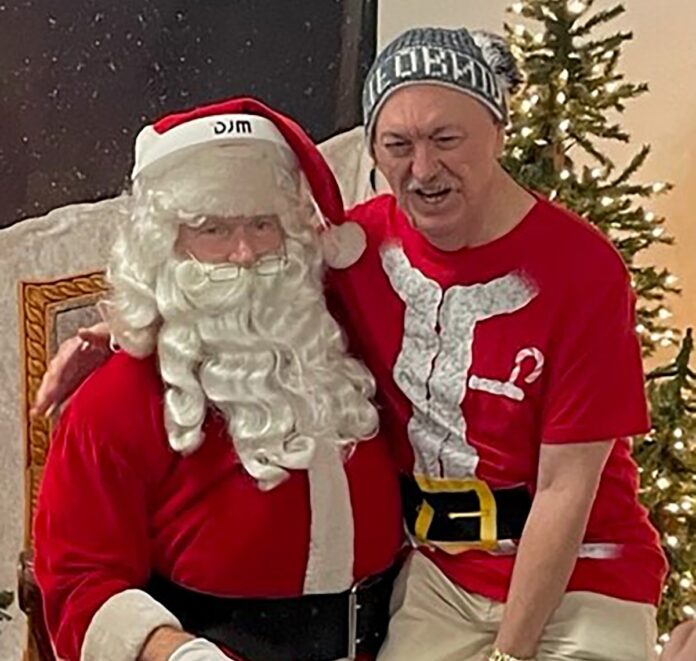 What began in 1967 at a 14-acre campus in Lakeside to provide a safe home for people with special needs rather than commonly placing children with disabilities in large institutional facilities, Home of Guiding Hands, headquartered in El Cajon, has now grown to one of the largest providers in San Diego and Imperial counties reaching more than 4,200 infants, children, adolescents, and adults with special needs each year.
Each year, to support its clients in East County San Diego and those in Imperial County, HGH starts its Christmas in July fundraiser to bring some holiday celebration to each of its houses, providing meals, decorations, and presents to those who have no family to enjoy the winter holidays with.
HGH Communications Specialist Taylor Henderson said Christmas in July is a process they start in funding its holiday home parties that take place in December. It begins in July, with fundraising going through the Thanksgiving holiday season.
"These are holiday parties for each of our 28 homes that we have in East County for our residents that live there, and the money that we raise provides a dinner for the entire house as well as gifts for the clients," she said. "This provides them a tradition that they absolutely love. Most families have holiday traditions, like putting up lights or getting a Christmas tree together. But for a majority of our clients, we are their family members. They do not have family members around and many of them are on a minimal income level. The money we raise helps provide them with a well-rounded holiday experience."
Henderson said clients can choose to celebrate Christmas, Hannukah, and allows them to feel like they are part of the holiday season, and most important, part of a family, because the money goes to each of the homes as a family. She said that house can choose their own decorations, what they want to eat for dinner, clients can tell staff what they want for Christmas so that they get individualized Christmas presents.
"For some of the clients, this is the only Christmas that they get, because unfortunately their family has passed away or are unable to be a part of their lives, so we step in and become that for them," she said.
Henderson said it costs $750 to sponsor a house which provides the food, presents, and decorations for the clients. It takes around $15,000 to sponsor the houses, and donations can be made at the Elf, Candy Cane, and Gift levels. To donate, visit https://give.guidinghands.org/campaign/christmas-in-july-2022/c416224