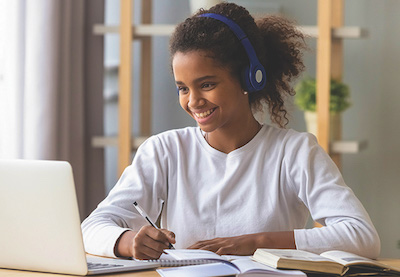 Although the Santee School District previously approved an option for a modified return to on-campus learning at a July 7 board meeting, that plan has been waylaid by a state directive that schools must remain closed due to a recent surge in COVID-19 diagnoses across San Diego.
San Diego is one of several cities that Gov. Gavin Newsom placed on a county monitoring list updated July 17, according to the Covid19.ca.gov website.
In a July 20 email, school Superintendent Kristin Baransky said the board will be meeting to discuss the impact of the Governor's announcement.
"The only thing I know right now is we will need to start in distance learning, all kids," Baransky said.
Earlier this month the Santee School Board unanimously approved a plan for students to return for the 2020-21 school year.
The board had in mind two options for parents: a modified approach to in-classroom learning as well as a distance learning option for parents who preferred to keep students from home for the school year.
At the time much of the discussion focused on plans for students who would once again sit in Santee classrooms.
"It's important for parents to recognize that it might not look like a traditional classroom, it might be a multipurpose room to keep cohorts separate," Baransky said.
There also was talk that an additional 30 teacher salaries could be sourced from  Federal Mitigation Learning Money in order to reduce student-teacher ratios and accommodate multiple smaller cohorts of students.
"What I'm telling you tonight is that based on the funding available, we have the ability to bring every child back on campus with smaller class sizes, if necessary," Baransky said at the time.
But now with the sizeable uptick in COVID-19 cases in San Diego county and the governor's order to mitigate the spread of the virus, the district has had to change course, though classes are still scheduled to begin  Aug. 19 in Santee.