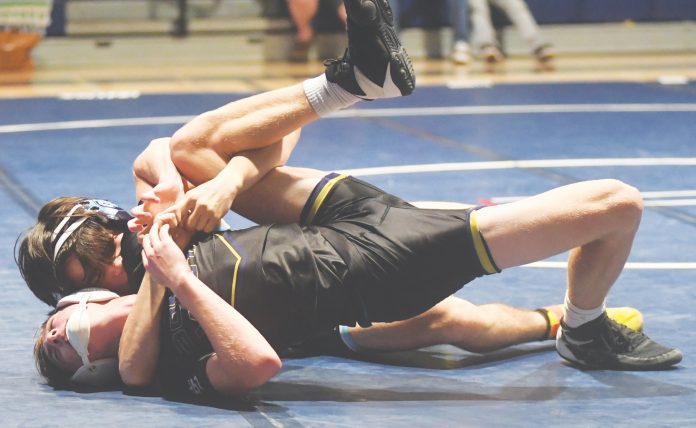 The San Diego Section will hold its traditional four divisional boys wrestling championships this Saturday at selected sites around the county.
East County will be the site of the Division IV tournament, which will take place at Mount Miguel High School, starting at 9 a.m.
Other divisional sites include Mission Hills High School (Division I), San Pasqual High School (Division II) and Montgomery High School (Division III).
There will be no section Masters state-qualifying tournament or state championship event this year.
Weight classes will feature 16-man brackets; each wrestler is allowed two family members in attendance.
Mountain Empire, Mount Miguel and Christian will compete at the Division IV tournament while El Cajon Valley, West Hills, Santana, Monte Vista and El Capitan will compete at the Division III tournament.
Grossmont, Valhalla, Granite Hills and Steele Canyon will compete at the Division II tournament while Helix will compete at the Division I tournament.
Championship-round matches are scheduled to start at approximately 3:30 p.m. Medals will be awarded first through fourth with a tie for fifth place.
For more information, visit the website at www.cifsds.org.