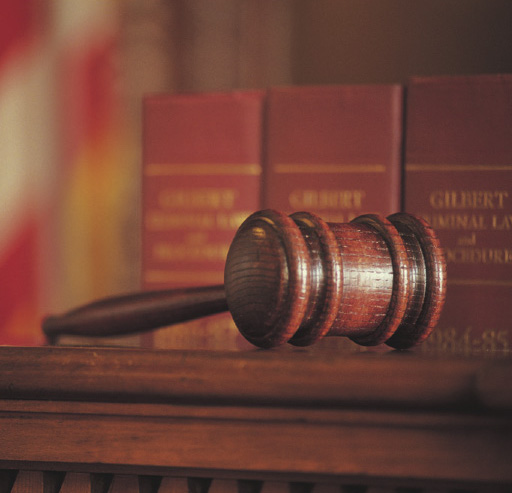 La Mesa Police announced they made an arrest in the arson of the Randall Lamb Associates building which occurred during a May 30 protest in downtown La Mesa.
Daniel Louis Sandoval, 43, of Campo, pleaded not guilty to the charges in El Cajon Superior Court. A judge set bail at $500,000 on Dec. 8.
The building had been designated a historic structure by the La Mesa Historical Society.
There have been no arrests yet on arsons of two bank buildings which were also set on fire that same night. A number of people have been charged with looting stores during the same protest which was related to the death of George Floyd, a Black man who died in Minneapolis after a white police officer held a knee on his neck for eight minutes.
The protest was also related to an incident in La Mesa of a Black man who was shoved onto a bench by a white La Mesa Police, videotaped near a trolley station a few days earlier.
No charges were filed against the man and the officer was fired.
Sandoval was arrested Dec. 1 by La Mesa Police and sheriff's deputies near his home in Campo. A Jan. 19 preliminary hearing was set. Sandoval remains in the central jail.
•••
An El Cajon man pleaded guilty Dec. 16 to unlawful disposal of a body when he allowed the use of his boat to dump a 55-gallon barrel with a body inside it into San Diego Bay.
A charge of being an accessory to murder after the fact was dismissed after Derrick Spurgeon, 41, pleaded guilty to the lesser offense before Chula Vista Superior Court Judge Garry Haehnle.
Omar Medina, 28, was found in the barrel in which cinderblocks had been attached in Oct., 2017. He had been stabbed 66 times. Medina, of Chula Vista, was a music producer.
The victim's roommate, Timothy John Cook, 54, was found guilty of second-degree murder on Dec. 5, 2019. Cook was sentenced Jan. 6 to 56 years to life in prison.
The same jury which convicted Cook deadlocked 10-2 for conviction against Spurgeon on the accessory charge and he was set for a re-trial.
Cook had been convicted of attempted murder in which he shot a man who lost an eye in the 1990s and other felony convictions that resulted in him getting a "three strikes" prison term.
Medina's family listened to audio of the court proceedings online, said Deputy District Attorney Cherie Somerville.
The court is partially closed so the attorneys appeared remotely on a video feed. Spurgeon was seen on a screen from a room at the George Bailey Detention Facility where he has been housed since April 4, 2018.
Spurgeon also pleaded guilty to unlawful possession of a controlled substance as well as robbery of an acquaintance in June, 2017 in which the man was injured and had all of his possessions stolen near Lemon Grove.
Spurgeon will receive a total sentence of 10 years and eight months in prison in all three cases, said Somerville. Sentencing was set for Jan. 21.
Spurgeon stored the boat at his El Cajon residence and traffic cameras captured the journey of Cook and Spurgeon on their way to the bay. The traffic cameras showed the pair getting into the boat and then returning, minus the barrel.
Cook will be eligible for parole in Dec., 2042, according to online records for the state Department of Corrections. Somerville said at sentencing that Cook was "a poster child for the three strikes law."