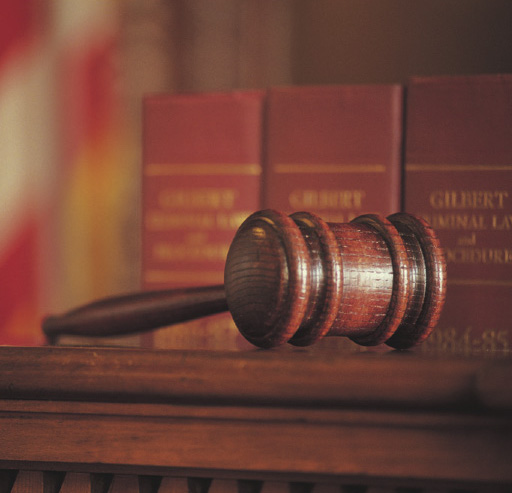 A Santee man was ordered Jan. 5 to stand trial for carjacking a 77-year-old woman who was yanked out of her car and her purse was stolen.
Christopher Frank DiSalvo, Jr., 31, was to appear this week in El Cajon Superior Court to set a trial date for a number of offenses that also include elder abuse, three counts of auto theft, and evading police with reckless driving.
Judge Rod Shelton heard testimony from eight police officers and sheriff's deputies in a preliminary hearing who recounted the events of the June 19, 2020 incident as well as another car theft from someone DiSalvo met on a dating website.
Additionally, Shelton heard testimony from two sheriff's deputies in a second preliminary hearing about injuries DiSalvo and another prisoner allegedly inflicted on another inmate in jail on July 9, 2020.
Deputy Freddy Herrero testified he met the carjacking victim, 77, whom he described as "frantic" after "she had been pulled out of her vehicle" in Santee outside a restaurant at 1 p.m. in the 9800 block of Mission Gorge Road.
Shelton asked DiSalvo, who appeared on a computer screen from a room in jail, to lower his mask briefly so officers could identify him in the hearing.
The white Honda Civic that was stolen was found crashed into a tree in the 4600 block of Palm Drive in La Mesa.  Herrero found the woman's cellphone and contents from her purse in the apartment complex where DiSalvo had fled to and where he was arrested by La Mesa Police.
Herrero said DiSalvo had to be taken to a hospital by ambulance after he became very ill. The sheriff's department said DiSalvo was administered a dose of Naloxone, a lifesaving nasal spray that can reverse the effects of an opioid overdose. DiSalvo told deputies he had taken drugs before the carjacking.
San Diego Police officer Tyler Staab testified he took an auto theft report from a man who said he met DiSalvo on a dating website on April 12, 2020. The man said when he woke up the next morning, he discovered DiSalvo wasn't there but neither was his car, military ID, and his credit cards.
Carlsbad Police officer Dylan Mayer testified the stolen car was recovered and he detained him at a pharmacy. Mayer said the photos from the website matched DiSalvo's description and tattoos.
San Diego Police officer Francisco Ortiz said he took an auto theft report from a motel guest who left his car running while he briefly talked with a motel clerk. Ortiz said the man saw someone drive his car away. DiSalvo is charged with that auto theft.
The judge also ordered DiSalvo stand trial for assault of an inmate in jail.  DiSalvo has pleaded not guilty and remains in the George Bailey Detention Facility on $450,000 bail.
•••
Ricky Dale Freeman, 63, of Lakeside, is set for trial Jan. 28 in the theft of a 300-pound metal horse sculpture from the Double S Tack & Feed store in El Cajon.
The trial date will likely be delayed because of the coronavirus outbreak. Freeman has pleaded not guilty to grand theft from the store at 14335 Olde Highway 80 in Oct., 2019. He remains free on $20,000 bond.
The metal horse was valued at over $950, and it was recovered from property in Golden Valley, Arizona. The property owner there reportedly used to live in East County.
The store's owner, Rita Gallant, reported the 12-foot statue was stolen Oct. 2, 2019 to Alpine sheriff's deputies.
Two deputies testified at the Dec. 19, 2019, preliminary hearing and Freeman was ordered to stand trial by El Cajon Superior Court Judge Patricia Cookson. Freeman has denied stealing the horse.