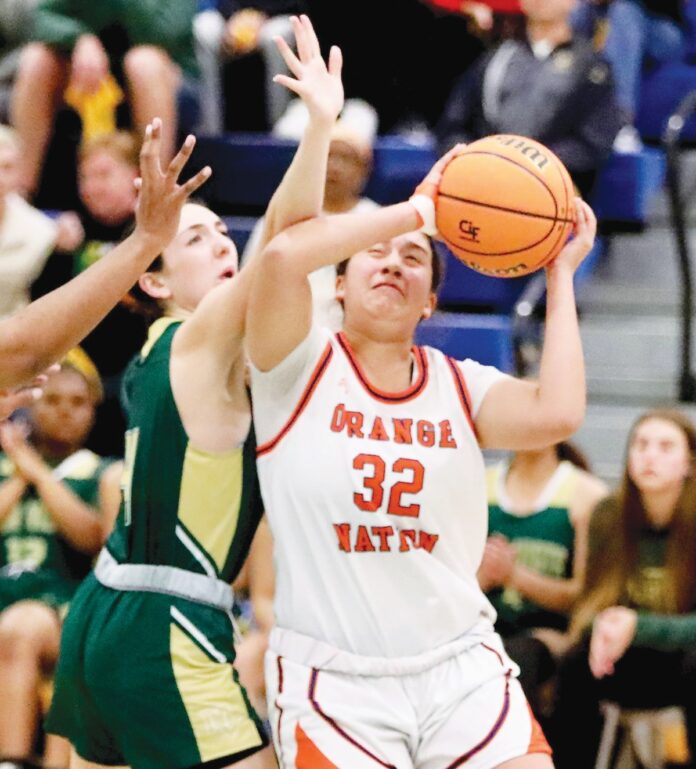 The 2022-23 San Diego Section basketball playoffs did not crown an East County champion, but it did produce its share of thrills as the second-seeded Granite Hills Lady Eagles (Division III) and top-seeded Valhalla Lady Norsemen (Division V) pulled off runner-up finishes in their respective divisions while the sixth-seeded Santana Sultans (Division V) did the same in the boy's field.
Granite Hills, the 2022-23 Grossmont Valley League champion with a 10-0 league record, placed second to the fourth-seeded Montgomery Lady Aztecs by a 57-40 score on Feb. 23 at Mira Mesa High School.
The loss dipped the Lady Eagles' otherwise outstanding record on the season to 26-6.
Valhalla (15-17) found itself down 10-3 to 10th-seeded Mar Vista (13-12) in the early going but used a second period scoring spurt to narrow the score to 16-14. But the Lady Mariners widened their lead to 18 points by the end of the third period en route to a 44-32 upset victory Feb. 23 at Otay Ranch High School.
Senior point guard Rae Reyes led the East County team, which finished 3-7 in GVL play, with 12 points in the final.
"The girls stood up to the challenge (of being the top seed)," VHS coach Dave Sledge Jr. said. "It's all about the girls. They worked hard."
Santana (16-15) was bidding to win its first CIF title since 1988 but fell, 83-78, to sixth-seeded Classical Academy on Feb. 23 at Otay Ranch High School.
"It's taken a lot of commitment," SHS coach Mark Burton said. "We started off slow (5-5 record) but in the middle of the season we had a players-only meeting and picked it up to take some momentum into the playoffs."
Senior Lucas Tavares keyed the Sultans with 23 points in the final while senior Dainian Keoham dropped in 19 points. Junior Lucas Thomas had 13 points.