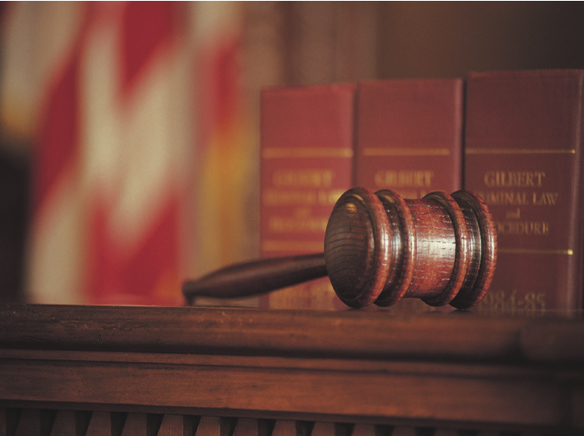 Two East County men have been sentenced to 10 and six years respectfully in state prison for a series of commercial burglaries of businesses in East County and elsewhere.
Andrew Robert Myers, 36, of Lakeside, got the 10 year term from El Cajon Superior Court Judge John Thompson, who fined him $8,473.
Myers was ordered to pay $62,395 to five businesses for a series of thefts from Dec., 2016, to Jan., 2019, according to court records.
Adam Matthew Nuno, 36, of Spring Valley, received six years in prison and was fined $2,283, but was not ordered to pay restitution.
Deputy District Attorney Jordan McCann said Myers took cigarettes, other tobacco products and beauty supply products during the break-ins.
Myers pleaded guilty to five counts of commercial burglary, and 10 other counts were dismissed.
Myers was transferred to the North Kern State Prison after arriving there on Sept. 29. Nuno is serving his term in Wasco State Prison.
Nuno pleaded guilty to four counts of burglary and attempted burglary, tampering with an electric cable owned by San Diego Gas & Electric, possession of marijuana for sale, and possession of ammunition by an ex-felon.
The businesses include a Chevron station, Rite-Aid drug store, a vape shop in El Cajon, a smoke shop, and other service stations, according to court records.
Myers had been in jail since his arrest in Jan., 2019, so he received credit for 1,088 days in jail, according to records.
Nuno had been free on bond, so he only received credit for 17 days in jail at sentencing.
•••
A La Mesa bank robber pleaded guilty Oct. 8 to robbing two banks and holding up a shoe store.
Ryan W. Nelson, 38, of San Diego, faces up to 40 years in federal prison just on the bank robberies alone, according to court records.
Nelson admitted to stealing $9,600 from the Wells Fargo Bank inside a Vons supermarket at 8011 University Ave.
In La Mesa on Aug. 23, 2019. He got the money from three different tellers.
He also pleaded guilty to robbing the U.S. Bank that was also inside a Vons store at 6155 El Cajon Blvd. on Aug. 15, 2019 in which $1,372 was taken.
Nelson also pleaded guilty to holding up the Shoe Palace in National City at gunpoint to a pregnant worker on July 29, 2019. Nelson admitted he robbed the store of $600 in violation of interstate commerce.
Sentencing was set for Jan. 11 before U.S. District Court Judge Cynthia Bashant.
"These robberies were meticulously planned for maximum impact on the victims and maximum payout," said U.S. Attorney Robert Brewer in a statement.
"The threat of violence is a terrifying experience that these victims will never forget," said Brewer.
Nelson was quoted as saying this to tellers in the La Mesa holdup: "Start with your 100s and put them in a bag, or I'll start shooting."
Court records say Nelson's trolley pass was used after one robbery.  Police searched his home and found a black .380 Smith & Wesson handgun, $2,030 in cash, and black sunglasses that was used in one hold-up.
"Robberies committed with the threat of violence and while using a firearm is a top priority for our agents and task force officers," said FBI Special Agent Suzanne Turner.
"The bank tellers, store workers, and San Diego citizens have the right to be free from violent criminal acts that threaten the safety and security of our community," said Turner.
After his arrest, Nelson confessed to two robberies, according to records.
Nelson remains in the Metropolitan Correctional Center on $100,000 bail.