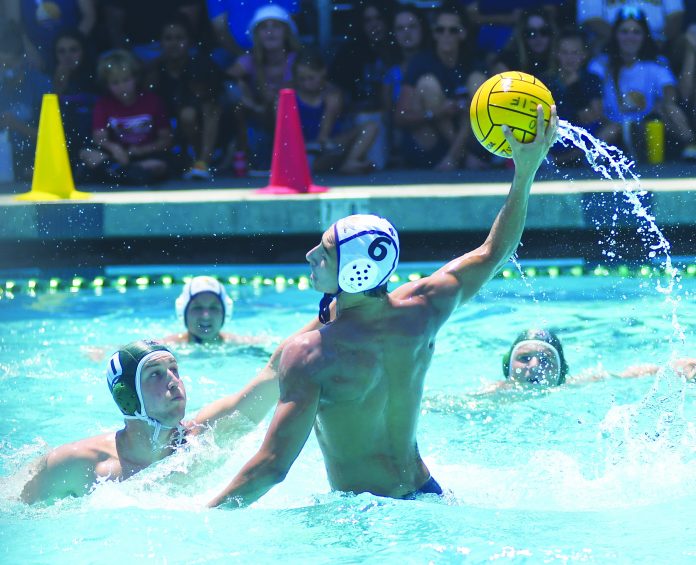 It wasn't the first trip to the San Diego Section finals for the Santana High School boys and girls water polo teams. But both gender squads did accomplish something they hadn't done in the past: win a CIF championship.
The Santee school led the six East County qualifiers in last Saturday's finals at Granite Hills High School with titles in the Division II boys and Division II girls fields.
The two Sultan squads joined the Valhalla High School girls team as East County divisional champions to slip out of the pool.
"This is unique," Santana High School athletic director Luke Phillips said. "It's never happened before at our school."
There was definitely a lot to celebrate.
Santana's top-seeded girls team completed a rare undefeated 20-0 season with a tight 8-6 win over third-seeded La Costa Canyon (13-2). Immediately afterward, the fourth-seeded Sultan boys team (19-2) sank third-seeded Helix (11-7) by a 9-5 score to end a frustrating string of runner-up finishes in the championship game.
"It came down to the people who wanted to play this year and those who believed," Santana girls coach Jordan Duron said. "We wanted to stay calm, never lose our focus and stay to the game plan regardless what the score was. They weren't afraid."
"It's great to finally be champions," Santana boys coach Rod Bowen said. "We did it with a whole new team this year. Not one of them played on varsity last year. It was a great season for our kids. They deserved this. I couldn't be more proud."
Ladies first
Jenna Human, the Grossmont Valley League Player of the Year as a freshman, keyed the Lady Sultans with four goals, including three on penalty shots, while senior Maysen Seile logged three goals in the finals victory.
Santana snapped an early 1-1 standoff en route to building a 6-1 lead just before halftime. LCC narrowed the score to 7-5 through three quarters but Liv Morgan scored a six-on-five power play goal with 5:50 to play to give the Grossmont Valley League champions an 8-5 cushion.
Mia McDonald led the Lady Mavs with three goals.
Santana senior goalie Katlyn Vickery logged 11 saves in the victory.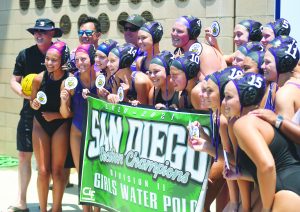 Purple Nation
Santana's boys finished 8-0 in Grossmont Valley League play but dripped a 10-9 contest to Helix in a non-league game on May 26.
But goals by Matt Spry and Donnie Nelson (on a breakaway) staked the Sultans to an early 2-0 lead in the division championship game. They eventually expanded that lead to 8-2.
The Highlanders mounted a late threat to close to within 8-5 on the scoreboard but freshman Cole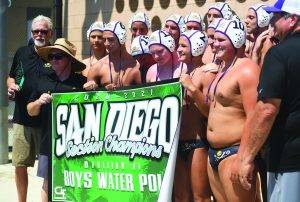 Harman scored an insurance goal with 3:50 to play.
Harman led Santana with three goals while Caleb Parkinson scored two goals. Six players tallied for the Sultans in support of winning goalie Braeden Jespersen (six saves).
Lucas Osborn and Gavin McMillan co-led Helix with three goals.
"We had a tough stretch in the middle of the season, but we have 10 seniors who had been playing together for a long time and they helped right the ship in time for the playoffs," said Helix coach Joel Hull, whose 2016 team won the Division III title.