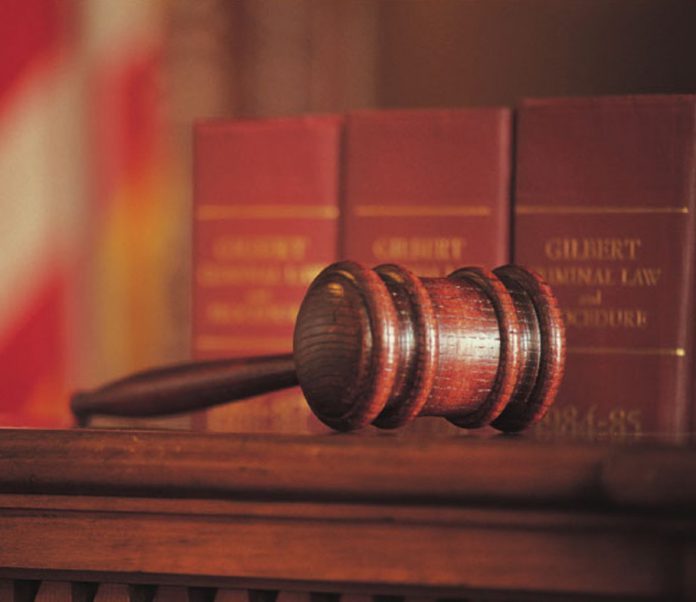 A judge dismissed a murder charge March 16 against Daniel Christopher Allen in the shooting death of an angry man who yelled some threats in an unincorporated area of El Cajon.
District Attorney communications director Steve Walker said March 17 the DA's is reviewing the decision over whether to re-file the charge against Allen, 50, in the Nov. 21, 2020, shooting of James Owens, 31.
El Cajon Superior Court Judge John Thompson heard testimony from sheriff's detectives in Allen's preliminary hearing before dismissing the case.
Allen had been in jail since the shooting, but was released after the ruling. Allen is free on $10,000 bond involving an unrelated burglary case.
A prosecutor can re-file a murder charge only once after a judge dismisses it.
Detectives told the judge about their interviews with witnesses who claimed they heard Owens yelling threats and that he attempted to run Allen down with his motorcycle. Both Allen and Owens were described as friends of each other.
The 10:30 p.m. shooting took place in the 6000 block of Stallion Oaks Road which is southeast of Dehesa Road and northeast of the Sycuan Casino. Allen lived nearby and Owens lived in a trailer not far away.
Detective Robert Powers testified he interviewed witnesses who said Owens talked of shooting people and "burning down the mountain."  Owens was angry at discovering that some dogs had defecated on his property, according to testimony.
                 •••
Former La Mesa Police officer Matthew Dages pleaded not guilty March 9 to filing a false police report about a young man he had arrested.
The incident involved the May 28, 2020 arrest of Amaurie Johnson, 23, who is black. It is alleged Dages falsely gave a reason for Johnson's arrest, which occurred three days after George Floyd was killed in Minneapolis, Mn.
The arrest was shown on local television stations in which Dages, who is white, shoved Johnson into a seated position on a bench. Protests erupted days later in La Mesa that resulted in two bank buildings burned down and numerous other businesses looted and burned.
A preliminary hearing of April 19 was set by an El Cajon Superior Court judge who permitted Dages to remain free on his own recognizance.  La Mesa Police fired Dages after an investigation.
•••
La Mesa businessman Peter Carzis was placed on two years probation March 10 with credit for 13 days spent in jail after breaking a television camera in a confrontation with media personnel.
Carzis, 77, grabbed a TV camera and hurled it to the ground on Jan. 20, 2020, after someone posted a video of him fondling a woman in broad daylight outside his store, Peter's Men's Apparel.
KUSI-TV reporter Dan Plante was punched by Carzis in the face and two photographers were shoved while Carzis angrily yelled at them.  His store is now closed.
No restitution for the broken camera was ordered because the TV station did not submit a claim of damage to the District Attorney's office, said prosecutor Carlos Campbell.
El Cajon Superior Court Judge Steven Stone said he was disturbed by Carzis' remarks to a probation officer in which he said his actions were "justified" because "I felt attacked."
Stone asked Carzis in court if he felt justified in the assault of media personnel. Carzis stood and told him no.
"I accept full responsibility for my actions and I want to move on," said Carzis.
Carzis was quoted in the report as saying, "the judge will not see me again. I'm too old for this."
Carzis pleaded guilty Feb. 8 to felony vandalism, and three battery counts and a charge of committing a lewd act in public were dismissed.
The judge said he was glad that Carzis had been sober for the last two months since a device was attached to his ankle to monitor alcohol use. He is also on probation for a misdemeanor charge involving violation of a court order involving contact with his ex-girlfriend.