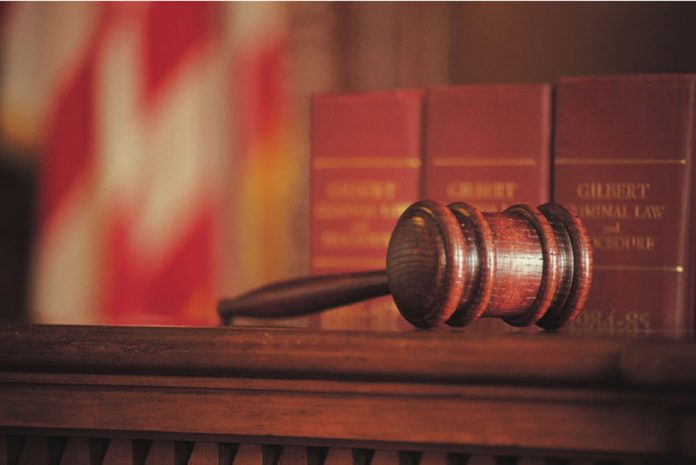 An Oct. 15 preliminary hearing has been tentatively set for a man accused of killing his ex-girlfriend's son in El Cajon.
George Louis Garcia, 41, is charged with shooting Fabian Esteban Cerda, 21, to death on Aug. 18 during an argument in the 1500 block of E. Main Street around 1:30 a.m.
Garcia, who was previously convicted of attempted murder in 2000, is also charged with 12 counts of possession of a firearm and ammunition by a felon on different dates, according to court records.
Garcia is also charged with evading an officer with reckless driving on May 23.
Garcia was arrested Aug. 24 after members of the San Diego Regional Fugitive Task Force and El Cajon Police saw him in a vehicle in the parking lot of a hotel in La Mesa. Several firearms were seized.
Garcia has pleaded not guilty to all charges. He remains in the George Bailey Detention Facility on $5 million bail.
•••
An online hearing is set for Monday, Oct. 26 for the placement of a sexually violent predator in Jacumba Hot Springs.
Public comment is welcome via Zoom online about the proposed placement of Joseph Bocklett, 75, is set for 9 a.m. in San Diego Superior Court.
People can speak and instructions are available on the sheriff's department's news release section on its website with the computer link. Most of the courts are still closed for large hearings due to the coronavirus.
It was first suggested that Bocklett could be released in Pauma Valley, but Judge Howard Shore rejected that location on Aug. 4 because a business was nearby and too close to homes.
So the Department of State Hospitals selected a house in Jacumba Hot Springs where the population is 561, according to the 2010 census. The population of nearby Boulevard is 315 people.
Bocklett is currently housed at Coalinga State Hospital after he finished his prison sentences. The District Attorney's office said he was convicted of molesting three girls.
•••
An El Cajon business owner will be sentenced Nov. 16 after he pleaded guilty to conspiracy to commit bank fraud and tax evasion charges.
David Daughtrey, 60, has agreed to pay approximately $1 million in restitution to the Internal Revenue Service, according to the U.S. Attorney's office.
Daughtrey failed to report $498,612 of his income to the IRS and also was involved in a scheme to fraudulently obtain a mortgage using a third party, according to the U.S. Attorney's office.
His business was called Plexor Marketing, LLC, and was located in the 15000 block of Creek Hills Road in El Cajon, according to records.
Eight people were defrauded out of $465,601, according to court records.
Daughtrey faces up to five years in federal prison, but if he pays back all the restitution, it is possible he could be placed on probation.
"People who cheat on their taxes are cheating all other law-abiding taxpayers," said U.S. Attorney Robert Brewer in a press release.
"Mr. Daughtrey blatantly disregarded his tax obligations for (three) years," added Brewer. "The defendant not only abused the tax system for his own financial benefit, but conspired to commit bank fraud in order to maintain this lifestyle."
"Rather than pay his fair share, David Daughtrey chose to live lavishly, while intentionally failing to report his true income and evading the payment of over $400,000 in taxes," said Korner.
"Today's guilty plea demonstrates that the IRS will diligently continue our important enforcement efforts despite the ongoing challenges posed by COVID-19," added Korner.
Daughtrey directed another person to submit a mortgage application to Wells Fargo to purchase a $1.8 million residence with five bedrooms, according to court records. The residence was his own and he made $8,000 monthly mortgage payments, but represented to the bank that a third party owned the house.
He remains free on $10,000 bond and will appear for sentencing before U.S. District Court Judge Larry Burns.