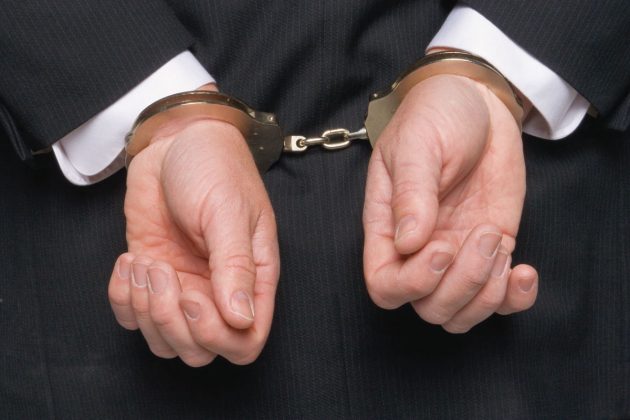 Peter Carzis, 76, owner of Pe­ter's Men's Apparel on La Mesa Boulevard, was arrested Tuesday on suspicion of felony van­dalism and misdemeanor bat­tery after video in which Carzis appeared to strike, threaten and scream profanities at reporters and photojournalists surfaced.
Journalists were at Carzis's shop questioning allegations, after videos were shared over social media by La Mesa resi­dents, showed Carzis commit­ting a lewd act in public from a separate incident on Jan. 18 in front of his store.
La Mesa Police Department Lt. Greg Runge confirmed the charge of committing a lewd act in public, and two battery charges including battering multiple reporters and causing irreparable damage to a video camera, reported NBC 7. The media crews at the incident will all be pressing charges against Carzis.
Carzis fled the scene after the incident on Monday, but after a night-long search Carzis was found and arrested.
Several witnesses have come forward alleging that Carzis had harassed residents as they passed by the store and report­edly there is a video that also allegedly showed him groping a woman in public outside of his storefront.
La Mesa Council member Kristine Allessio told NBC 7 that she had a "run-in" while in­side Carzis's clothing store, but that until he is charged with a crime, city leaders are unable to take any action.
Citizens have asked the Chamber of Commerce to shut down the business and the clothing store's Yelp page was reportedly flooded with reviews over the past few days describ­ing unwanted encounters with Carzis. Yelp is now monitoring the account due to "content related to media reports."
10News reported that as for the video of lewd content over the weekend, investigators have not identified the man in the video. On Monday, 10News reporter Mimi Elkalla spoke to Carzis and said that "he seemed to laugh off the situation regard­ing the lewd video." He also add­ed that he knew that it was in­appropriate but did not see why it was a big deal and claimed the woman came onto him.
Police reported they are hand­ing all charges over to the Dis­trict Attorney's Office. Carzis was booked into San Diego County jail.