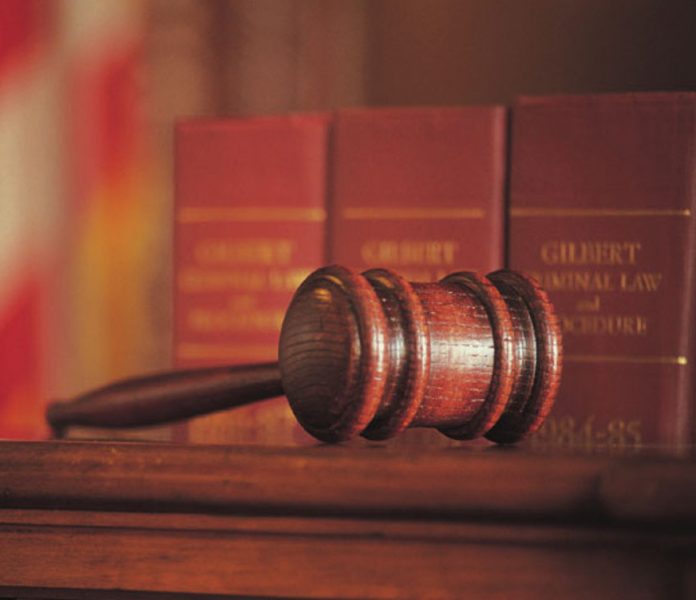 A judge on May 6 refused to set any bail for a Lemon Grove man who is accused of stabbing his wife to death in a closet on April 16.
Attorney Alexandra Valentine said Jay Villanueva Barcelon, 31, has worked as a helicopter mechanic in the U.S. Navy for the past eight years and his parents would be willing to house him if he could post bail.
Deputy District Attorney Miriam Shoval told El Cajon Superior Court Judge Daniel Lamborn that Rhona Barcelon, 30, had been married to her husband for five years.
Shoval said Rhona Barcelon wanted to move out and was unhappy, so her sister waited outside the home in the 2200 block of Dain Court in Lemon Grove while she packed suitcases.
"He would not let me leave," the victim said in a phone message to her sister, according to the prosecutor.
Shoval said he locked his wife in a closet and she told her sister to call 911. Sheriff's deputies responded to the 7:25 p.m. and forced entry after hearing screams, only to find the victim stabbed in the closet, she said.
Rhona Barcelon had three severe stab wounds which penetrated seven organs including her liver and lungs, and she was pronounced dead at a hospital at 8:22 p.m., said the prosecutor.
Jay Barcelon also had stab wounds to his stomach, and told his father "I did it," according to Shoval. Jay Barcelon was hospitalized for nine days.
Deputies found a half packed suitcase that had blood on the handles. A bloody knife was found.
Shoval asked Lamborn to not set any bail, saying he was a danger.  The judge agreed.
Barcelon has pleaded not guilty to murder and remains in the central jail. An Oct. 5 preliminary hearing was set.
•••
A man implicated in a deadly home invasion robbery in 2017 in Lemon Grove in which his teen-age cousin was killed was ordered May 6 to stand trial on 19 felony counts.
Joshua Tanielu Manu, now 28, who is also known as Joshua Story, was ordered held to answer for two counts of attempted murder in which a homeowner shot and killed his cousin, Derek Harris, Jr., 16.
Years passed before Manu was arrested in August 2019. Manu was initially charged with murder under the theory that Harris died because of a home invasion robbery in the 2400 block of Edding Drive. However, the murder charge was later dropped.
Manu was ordered to stand trial for kidnapping the homeowner, Francisco Suarez, Sr., and his son, Francisco, Jr., on Feb. 7, 2017.  The son was wounded and his father shot and killed Harris in self-defense.
El Cajon Superior Court Judge John Thompson also ordered Manu to stand trial for four counts of robbery and five counts of kidnapping of people at another household.
At the end of his preliminary hearing, Manu was additionally held to answer for burglary, shooting at an occupied structure, and possession of a firearm by a felon.
Audio of the hearing was streamed online via the court's website and 36 people were logged in to hear it. Because of the coronavirus outbreak, most criminal court hearings are aired online.
Manu's attorney, Kelsey Hathaway, asked Thompson unsuccessfully to dismiss all of the kidnapping charges. Deputy District Attorney Chris Lawson argued all of the victims were detained at gunpoint.
A police detective testified Manu was a documented member of a criminal street gang.
Manu has pleaded not guilty and he will next return to court on May 20 to set a trial date. He remains in the South Bay Detention Facility without bail.
In the original story "No bail for alleged stabber,"Deputy District Attorney Miriam Shoval told El Cajon Superior Court Judge Daniel Lamborn that Rhonda Barcelon, 30, had been married to her husband for five years. The correct name is Rhona Barcelon. This mistake was made without intention and has now been corrected.