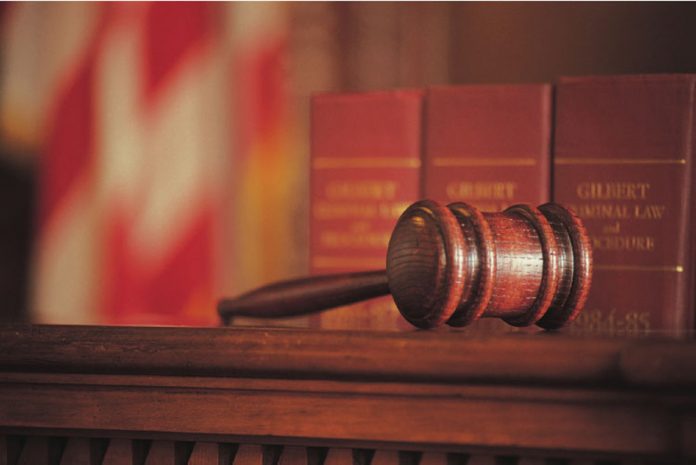 Daniel Scott Jordan is accused of killing his husband, Kevin Powell, in their La Mesa home in August and has an extradition hearing Oct. 7 in Reno where he could be remanded to San Diego.
Jordan, 44, fled the area and was arrested in Reno, Nevada, on Aug. 20 on a no-bail murder warrant issued by a judge.
The cause of death for Powell, 38, is sealed in court documents by an El Cajon Superior Court judge, but the murder charge alleges Jordan killed his husband with a knife on Aug. 10.
Jordan remains in the Washoe County Detention Facility pending the Oct. 7 hearing, which is his second extradition related hearing.
Powell was a well liked employee of the city of Chula Vista and he missed several online meetings on Aug. 11. Two sergeants wiath Chula Vista Police showed up at his home in the 4400 block of Carmen Drive in La Mesa to do a welfare check.
They found him dead, according to the sheriff's
Department which assumed jurisdiction because it was in an unincorporated part of La Mesa.
Judge Evan Kirvin sealed the arrest warrant declaration on Aug. 19. A page in the criminal file says Kirvin sealed the contents of the declaration which includes the cause of death because there are confidential matters in it.
Tributes to Powell on his online obituary poured in from fellow and former workers in the human resources department for Chula Vista.
Powell formerly worked for the County of San Diego and the city of Coronado. He was a frequent participant in the annual AIDS Life Cycle event, his obituary says.
By coincidence, another La Mesa man, Tommy Zupner, is awaiting trial on a murder charge in the forced feeding of his husband, Blake Synowski, in 2019. Zupner has pleaded not guilty.
•••
An El Cajon man was sentenced Sept. 21 to 15 years in federal prison for sex trafficking a 15-year-old girl in prostitution.
Joseph Edward Price, 23, was given the term by U.S. District Court Judge Larry Burns after both the prosecutor and defense attorney recommended the mandatory minimum sentence of 15 years.
Price was arrested Aug. 14, 2019, after detectives and deputy sheriffs from the Alpine station and the Human Trafficking Task Force discovered he was acting as a pimp.
Price pleaded guilty to sex trafficking of a minor.
"Sex trafficking of teenagers targets some of the most vulnerable individuals in our community, and leaves in its wake trauma that can affect victims for the rest of their lives," said U.S. Attorney Robert Brewer.
"The U.S. Attorney's office is deeply committed to ensuring that justice is done for the victims of these horrible crimes," added Brewer.
Price's plea agreement says he met the 15-year-old girl online and arranged for her to engage in 11 sexual encounters with other men. The charge is federal because he used a cellphone and online social media that involves interstate commerce.
The girl gave Price $7,000 in cash over a month from the men she had sexual encounters with, according to court records. "She stated that Price took all the money," according to court records.
Price at one point slapped her in the face when she told him she didn't want to do it.
The girl's mother discovered she was able to "geo-locate her daughter" via social media and reported the El Cajon house to the sheriff's department. Alpine deputies determined the house was associated with Price, who was on parole for burglary, according to court records.
Price had taken the girl to a friend's home on Aug. 14, 2019, and she was found there by deputies. She was traced there via social media, records say.
Price was arrested and his Apple iPhone was seized. Price texted buyers who answered online ads offering commercial sex with the girl.
Burns ordered Price to register as a sex offender in whatever community he lives after his release.