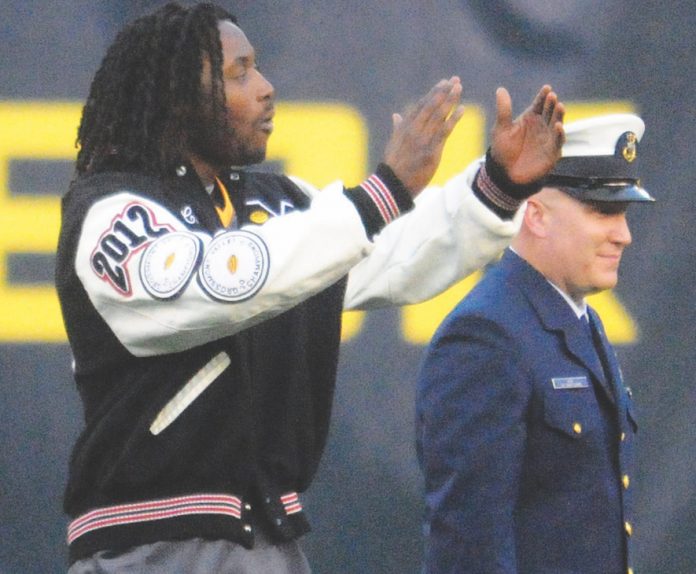 The 2020-21 NFL season has kicked off and East County athletes are once again represented.
Mount Miguel High School alumnus Cory Littleton was credited with two tackles in the Las Vegas Raiders 34-30 road win over the Carolina Panthers on Sept. 13 in the teams' season opener.
Littleton, an undrafted free agent out of the University of Washington, signed with the Los Angeles Rams in 2016 and played four seasons there, including the team's trip to the Super Bowl in 2019.
He signed a three-year $36 million contract with the Raiders on March 25.
He grew used to winning with the Rams and so far it's been no different with the Raiders, who christened their new home Allegiant Stadium in Las Vegas with an impressive 34-24 victory against the high-powered New Orleans Saints on Monday night.
Middleton contributed three tackles as his new team improved to 2-0 atop the AFC West.
Matador pride
Littleton earned First Team All-San Diego Section honors as a junior and senior at defensive end for the Matadors. He also earned accolades as the Grossmont Valley League Defensive Player of the Year his junior and senior years at the Spring Valley school.
Littleton helped guide the Matadors to an 8-2 record and a berth in the section's Division IV quarterfinal playoffs as a senior in 2011.
The Matadors finished 8-2-1 his junior year and also reached the section quarterfinals.
He also played basketball while a Matador.
Next level
In four years at the University of Washington, Littleton logged 99 unassisted tackles, 176 total tackles, with 12 sacks and three forced fumbles.
He made four tackles, receiving credit for a half-sack in the Huskies' win over BYU in the Fight Hunger Bowl as a sophomore in 2013.
He played in all 14 games as a junior and started all 13 games as a senior, earning honorable mention All-Pac-12 to cap his college career. He had six tackles and one pass break-up in the team's win over Southern Miss in the Heart of Dallas Bowl.
He was named the L. Wait Rising Front 7 Man of the Year and won the Chuck Niemi Big Hit Award at the team's postseason awards ceremony.
Despite the college honors, he went undrafted in the 2016 NFL Draft and later signed a three-year $1.63 million contract with the Los Angeles Rams that included a $15,000 signing bonus.
He proved to be a bargain over the duration of his contract with the Rams.
He finished his rookie season with 20 tackles, including 15 solo stops, in 16 games and one start. He collected a season high eight combined tackles in a 26-10 loss at the New England Patriots.
Those numbers earned him honors as the Carroll Rosenbloom Memorial Award as the team's rookie of the year.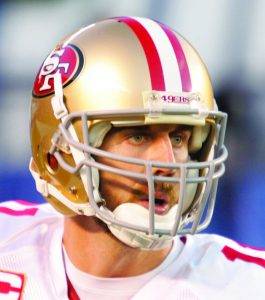 He came back stronger in his second pro season with 36 total tackles, including 22 unassisted tackles, four pass deflections, one sack and one interception in 16 games and four starts.
In Week 16 of the 2017 regular season, he made seven total tackles, deflected a pass, recorded his first NFL ack and interception in a 27-23 road game victory at the Tennessee Titans.
Littleton earned a role as a starting inside linebacker to start the 2018 season and made 13 tackles (11 unassisted), had one pass break-up and interception in a 33-13 road win at the Oakland Raiders.
He was credited with the first safety of his NFL career when he blocked a punt out of the end zone in a Week 7 39-10 road victory at the San Francisco 49ers.
Littleton earned praise from Rams head coach Sean McVey and defensive coordinator Wade Phillips for his stellar play in helping lead the Rams to a 13-3 regular season record and an eventual berth in the Super Bowl.
Littleton finished the regular season with 125 tackles, a career high four sacks, 13 pass deflections, three interceptions, one forced fumble and an interception returned for a touchdown in 16 games – all starts.
He had seven tackles in a 30-22 playoff win over the Dallas Cowboys and 12 tackles in a 26-23 overtime win over the New Orleans Saints in the NFC championship game.
In a 13-3 loss to the Patriots in the Super Bowl, the former Matador logged 10 tackles, two passes defended and an interception.
He was voted to participate in the 2019 Pro Bowl Game as a special teams starter.
He signed a one-year $3.095 million contract as a second-round restricted free agent for the 2019 season.
He continued to excel on the field with a career-high 134 tackles, 3.5 sacks, nine pass deflections, two interceptions, two forced fumbles and four fumble recoveries in 16 games — all starts.
He recorded 14 tackles and intercepted Carolina Panthers quarterback Cam Newton in a 30-27 road win to kick off the season.
Derek Carr (Fresno State) led the Raiders with 282 passing yards and three touchdowns in Monday night's showcase win over the Saints after being out-played on both sides of the ball in the first quarter while trailing 10-0.
Carr passed for 239 yards with one touchdown while Joshua Jacobs rushed for 93 yards and three scores in the Raiders' season opening 34-30 win at Carolina.
Despite the history-making occasion of the new stadium opening, there was no in-person attendance due to the coronavirus pandemic.
NFL star watch
Joe Cardona, a 2010 of Granite Hills High School, is in his sixth season as the long-snapper for the Patriots.
Cardona has won two Super Bowl championships with New England.
Including Monday's game, Cardona has appeared in 82 games for the Pats in his career.
Helix Charter alumnus Alex Smith made the 53-man roster for the Washington Football Team after successful rehabilitation from a compound leg fracture suffered during the 2018 season. He missed all last year while undergoing 17 surgeries to prevent amputation. He participated in pregame warmups but did not see action in the team's 27-17 win over the visiting Philadelphia Eagles in Week 1.
Smith, the No. 1 pick in the 2005 NFL Draft by the 49ers, played seven seasons in San Francisco, with an appearance in the 2013 Super Bowl, before moving over to the Kansas City Chiefs for five seasons.
He passed for 2,180 yards with 10 touchdowns and five interceptions in the 2018 season with Washington after passing for 4,042 yards with 26 touchdowns and five interceptions in 2017 with the Chiefs to earn the league's top passer rating (104.7).
His career numbers include 34,068 passing yards with 193 touchdowns and 101 interceptions.
He played college football for the Utah Utes, earning the 2004 Mountain West Conference Player of the Year while leading the Utes to a Fiesta Bowl victory. He finished 21-1 as a starter.