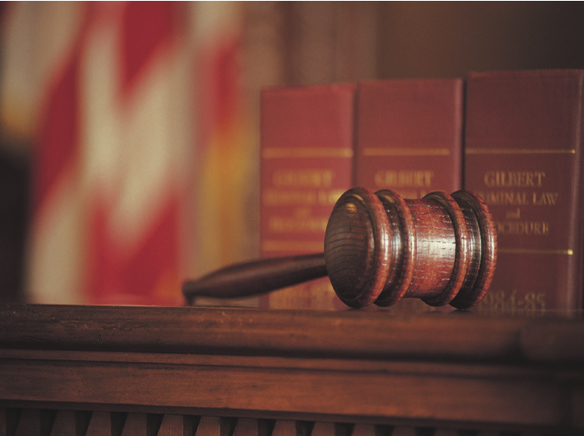 La Mesa Police announced the arrest of Rey Estrada-Silva, 25, for suspicion of looting the Play It Again Sports store hit hard by rioters on May 30.
The owner of the store, Dan Buxton, confronted some of the looters after the store's windows were broken and people began taking things out of the store at 8011 University Ave. in the La Mesa Springs Shopping Center.
Estrada-Silva, of La Mesa, posted bond and has not yet appeared in El Cajon Superior Court.
La Mesa Police also announced the arrest of Javier Zavala, 52, for allegedly injuring a pedestrian with a baseball bat on May 31 during the rioting.
A 34-year-old woman reported she was walking home at 2 a.m. when she was struck with a baseball bat at the intersection of Palm Avenue and Fresno Avenue in La Mesa.
She suffered a broken right hand and bruising to her left thigh, said police. The assault was witnessed by a La Mesa police officer who arrested Zavala. However, the victim fled the scene and could not be identified until later.
Zavala was initially booked on a charge of being drunk in public and was later charged with assault with a deadly weapon after the victim was able to report what happened to her.
Zavala was released on bond and will be arraigned in court later.
Two banks were torched in La Mesa and no one has been arrested for arson, but the investigation continues.
The rioting followed protests.
Hundreds of volunteers showed up in the days afterwards and began sweeping up the broken glass and helping owners put plywood over the broken windows.
Many painted colorful designs on plywood with messages such as "Together We Rise" and "Love."
Buxton told Fox 5 News he was surprised when a young man approached him and told him he had taken softball bats from his store.  He gave Buxton back the things he took.
"I feel horrible," Buxton quoted the young man as telling him.
"I was not part of the rioting but I did go into your store and I did take things," Buxton quoted the young man as saying in the Fox 5 interview.
Buxton said the young man also gave him a bag of stuff from Sally's Beauty Supply that he had also taken during the looting.
"I told him that I forgive him and that I made bad choices when I was young, and you made a bad choice, but now you're making a good choice," said Buxton.
"It's just a roller coaster of emotions that we went straight from the bottom, straight to the top," said Buxton, who had invested his life savings into the sports store.
La Mesa police announced June 5 that they will not be seeking any criminal charges against Amaurie Johnson, 23, who was arrested on assault and resisting charges in an earlier incident on May 27.
A 6-minute video of the arrest went viral, but it did not show what led to the arrest. A police officer was seen shoving Johnson into a seated position on a bench.
Johnson, who is black, tells the white officer he was being targeted because of his race. Johnson was approached near the Grossmont Transit Center.
There were protests in La Mesa that stemmed from this incident as well as the death of George Floyd in Minneapolis, Minnesota after a white police officer put his knee on Floyd's neck for nearly nine minutes.
The Minneapolis officer has since been charged with murder and three other officers were charged with aiding and abetting murder.
•••
Cynthia Garcia, 23, and Andres Corona, 23, were both arrested June 1 for allegedly pointing a gun at protestors at the intersection of Cuyamaca Street and Mission Gorge Road in Santee.
Protestors told sheriff's deputies a female pointed a black firearm at them from a Dodge Ram. A Santee sheriff's deputy stopped the car, and the couple were arrested.
Because the couple also had a child with them, they were arrested on suspicion of child endangerment as well as exhibiting a firearm.  Both have been released on bond.