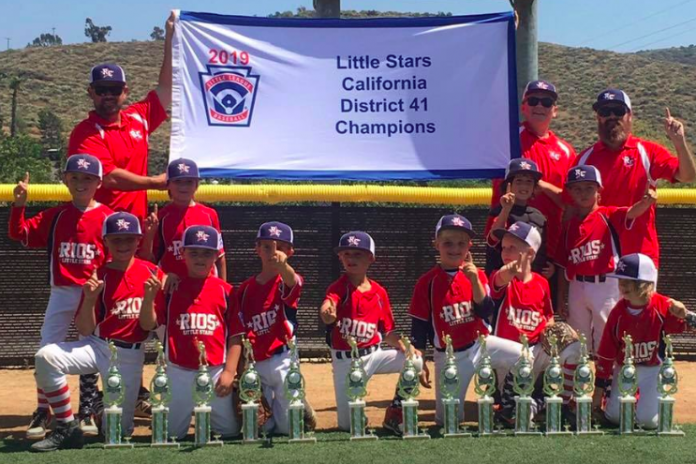 The biggest week of the local Little League Baseball season is underway as All-Stars play in several divisions concludes their tournaments this weekend.
Teams from Lakeside American Little League and West Hills Little League won their opening games in the double-elimination portion of the District 41 12-and-under All-Stars tournament, as the dream road to Williamsport, Pennsylvania., got underway on Sunday.
Host Lakeside American shutout Fletcher Hills, 7-0, while West Hills shutout Santana National in a game played at Rancho de Oro Little League, 10-0, on Sunday.
Rancho de Oro Little League and Lakeside National went 3-0 in pool play to earn their spots in this week's tournament championship bracket.
The tournament championship game is scheduled for Sunday at 6:30 p.m. at Lakeside National Little League. Should the winner of the loser's bracket win that game, the if necessary game will be on Monday at LNLL, also at 6:30 p.m.
Meanwhile, San Carlos Little League, the defending district and Section 6 champions, advanced to the winner's bracket final in the District 33 12-and-under All-Stars tournament with wins over North Park and Tierrasanta.
La Mesa National Little League remained alive in the loser's bracket following an 8-4 win over Tierrasanta on Sunday.