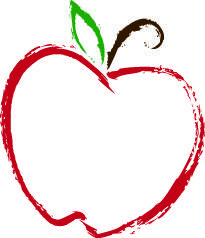 With Lakeside Union School District Superintendent Dr. Andy Johnsen departing at the end of June, the district is in search of its fourth superintendent over the past decade. The school district contains six elementary schools, two middle schools, preschool programs, and a Home Flex program. LUSD Board of Trustees invited the community to voice their wishes in what they want to see in the new superintendent at a virtual community forum on May 6. Trustees Holly Ferrante, Andrew Hayes, Lara Hoefer Moir, and Bonnie La Chappa attended, listening and taking notes. Ferrante invited anyone who wanted to speak, parents, students, community members, and district staff, to do so.
Many participants said the district needs a superintendent that would embrace its language immersion, arts, science and technology programs, create program equity for all students, foster a community trust, and be dedicated to the Lakeside community.
Kasey Hanes, parent and special education teacher said as a teacher who has taught at both middle and elementary school, that she transferred her children to LUSD, not because she was a teacher, but based on what Lakeside had to offer.
"When I first started as a teacher, the collaboration, the community, the energy level, and I have been through four superintendents now and unfortunately as the years have gone on that camaraderie, that collaboration, that community has dwindled," she said. "There was a time when we were concerned about who had your back and who did not have your back. I feel that it is important as a leader to take that leadership role, make the hard choices, make the hard calls."
Hanes said someone is needed that looks at all the schools, all the programs, and tries to make sure that they are equitable. Staff, families, parents and students are all treated equally."Some of our turnover lately has grown, and it is kind of sad," she said. "Even for myself, when I first interviewed, I did not think I was coming to Lakeside. I was pretty sure that the doors were closed, because it was too tight, and I could not get in. I finally made it and I was super happy. Me and my kids spend more time in the Lakeside community than our own community because we feel like Lakeside is home and I want to see someone come in who is going to take that same passion, and same commitment."
Erin Clark, parent of a T-K in Home Flex said they are excited that he will attend Winter Gardens Elementary School this coming year in its Spanish immersion program. Clark said that they moved their family to Lakeside so he could be part of this program and the District. She said even with the "craziest year" ever had, they have no regrets.
"I want to echo the other parents. I hope that the new superintendent is very dedicated to continuing and strengthening the language programs," she said. "I think that it is a beacon program for the district and draws families from all over. I hope who comes in understands what already works here at the district, and rather innovation for innovation's sake that the new superintendent learns why people already love this district and what is already working well."
Clark said the new superintendent should understand student safety and social and emotional development. She said with what has happened over the pandemic, that the teachers are going to have an "adventurous year," as students return to the classrooms.
"Our children are coming in with different experiences that they normally would not have had," she said. "Making sure that social and emotional support learning is prioritized. Some have experienced trauma. Some have lost family members. Some have been in isolation for a year. I want to hear a superintendent talk about how we make sure that our students are reintegrated back into the educational environment in a productive way."
Chrystal Grober said she echoed other parents in thanking the board for all its hard work, getting feedback, and dealing with "this impossible year," making it the best it possibly could be. She asked that they make a dedicated effort for a superintendent that cared about teacher retention, because it will be a difficult transition as students move back into the classroom. She said language immersion is what brought her family to the district.
"As far as gifted programs, I think that is a thing of the past," she said. "Language immersion is a good substitute, maybe better and more equitable. Equity focus is important, also diversity and inclusion are important for the new superintendent to take on."
Grober said the conversation, continuing to build trust in the community is important.
"I think it is an opportunity for trust to be extended both ways and two way communications to be encouraged, not only with the students and the parents, but with the teachers. Those conversations need to be heard."
LUSD Preschool Manager Robyn Bowman said the new superintendent needs to be an exceptional person with a unique skill set to be an effective superintendent, especially in the Lakeside community.
"The new superintendent needs to know that effective leadership is shared leadership, one in which teams and ongoing collaborations help define and commit to a common vision to a culture of respect and openness. Building trust, not only in staff, but parents and students in the community by being a good listener who can check their ego at the door."