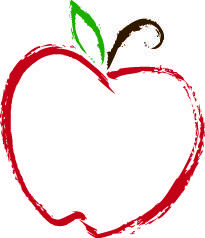 With an Extended Learning Opportunities grant, the Lakeside Union School District is utilizing part of the funds for its Lakeside Summer School Academy being held in two sessions in July. LUSD Educational Services Coordinator Kelly Gilbert said the official language of the grant is "mitigating through loss." Gilbert presented the specifics of the summer school at the Lakeside Community Collaborative meeting on May 24.
"We know that COVID has turned things on its head, particularly for some of our most marginalized students, it has hit them especially hard," she said.
Gilbert said the district has been doing much work around equity. How to hold conversations about it and how to make its schools more inclusive and belonging for all students. Gilbert said that many students are considered "at risk," but  the district is changing this language.
"We are not using that language here at Lakeside anymore," she said. "That is a label put on a kid and it is limiting their potential, so we prefer to use the term at-promise."
Gilbert said the summer academy is targeted and intentionally designed to serve its at-promise students. She said they are changing the narrative of what at-promise means and changing the educational trajectory for these students.
"The first part of that narrative is the difficult conversation of who is invited to it. We have a lot of families here at Lakeside who hear summer school and think, 'How do I sign up?'" she said. "For us, as part of those critical conversations in being intentional about really helping the kids that need it most, we are going to do a different type of option this year. We used a careful, data driven process. Think of it as intense match-making. We are doing an exercise to find students that benefit the most from this summer school intervention that will take place over two sessions in July. Kids will be going to school four days a week for two weeks and we are going to pick kids that not only need the extra support with academics, but also socially and emotionally."
Gilbert said the pandemic caused students not only to "act out," but also, to "act in."
"Those are students that are often not seen, and they fall through the cracks," she said. "We are using a student risk screening skill to determine which students are showing those internalizing behaviors as well as looking for students likely to benefit from this. Once we have conversations with our families, we will do the job of inviting our kids. It is not that you have to go to summer school, it is more like, 'Oh my gosh, you get to go to summer school. You were selected.' By inviting kids into that opportunity, I think it will be extremely successful."
Gilbert said it will hold small classes with 10 student per teacher and that the bar is set high. She said students who are at-promise, many also have solid attendance and the willingness to work hard, so the decisions on who attends the summer academy is intentional.
"We are specifically looking at our special populations, including foster youth, homeless, English learners, students with disabilities, really trying to create these opportunities for all our students, but particularly the students that often find themselves on the sidelines. For us, this has been an important part of the conversation," she said.
For students in K2, the program will focus on phonics, for 3-5 it will be fluency, and for 6-8 it will be data science. Gilbert said they are also looking for students in its immersion program, looking at the same match-making indicators, selecting students to take on an immersion track of its summer experience, because learning is just as important for them.
"For all Lakeside students, regardless of where they sit, we are also offering some really cool summer activities for them in terms of distance learning and things that they can utilize," said Gilbert. "This is quite different from a typical summer school experience that one would imagine, and we hope that our foundation in equity will help propel us forward and continue to do this as years go on."