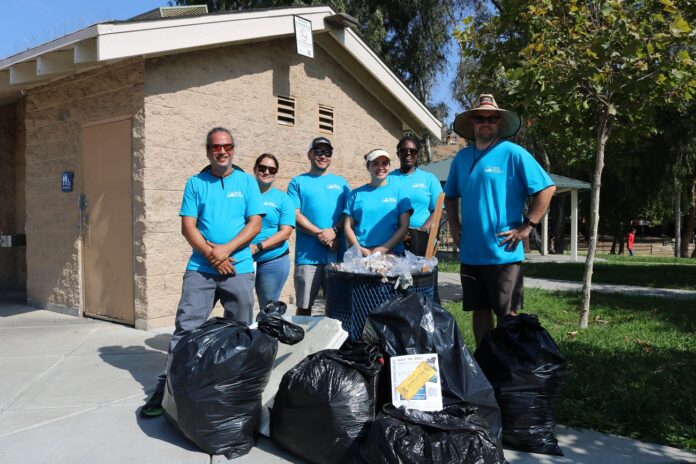 Presented by the Spring Valley Community Alliance, along with New Seasons Church, the Spring Valley Chamber of Commerce, the Spring Valley Day Planning Committee held its inaugural Spring Valley Day was held April 29 from 10 a.m. to 3 p.m. on Bancroft Drive and Tyler Street. The event featured a car show, art & craft fair, live entertainment, civic groups and organizations, local vendors, pony rides, first responder displays, County service organizations, and more.
Spring Valley Community Alliance President Braulio Sanabria said the Alliance began as a volunteer effort.
"It just happened with time," he said. "The pandemic really helped. People were at home wondering what to do with their time, and as the founder I felt that Spring Valley needed more of a voice. When I started going out there and doing simple cleanups, it was because I love the community. The community came out. Saw what I was doing, and one thing led to another. It was an amazing experience for me because this was the first time for me doing something like that. At one point, we had 30-35 people representing in a simple cleanup."
Sanabria said they held community discussions and realized Spring Valley needed more resources.
"In those discussions we realized Spring Valley was so diverse," he said. "Not just in our faces, but really in our backgrounds, what we chose to do for a living. Our paths are all so different and we all chose Spring Valley. That struck many of us."
Sanabria said in 2021, they created the SVCA board of directors with the idea of being a community-based organization to fulfill the needs that a city would normally have and to provide those "simple things."
"Spring Valley Community Alliance is now a resource driven, community driven organization that is wanting change," he said. "We want to see all these community members come together, our cultures to really thrive, all within the Spring Valley community."
Sanabria said it is "unbelievable" what Spring Valley has to offer with its diverse group of people. He said smaller communities like Spring Valley do not have people that are speaking up for the community's needs, and that the members recognize that. He said though the organization is small, it is growing quickly and has been granted a partnership with the County with the Transformative Climate Communities grant.
"We are really looking for that voice," he said. "We are putting Spring Valley in the spotlight. Having made the community shine so much in the past two to three years, it has created a movement. People in other organizations are seeing us. People are recognizing what we are doing. County representatives are seeing what we are doing and have come to us for inspiration on what Spring Valley needs."
Sanabria said they feel it is their responsibility to give back to Spring Valley, and by creating Spring Valley Day is a way to do that. He said the goal is to make Spring Valley Day a yearly event. He said the County has already decided to proclaim it as Spring Valley Day.
"It is really to show that Spring Valley is a diverse community that is open, and they want people to feel comfortable in our neighborhoods," he said. "We want people to know that what is being presented at Spring Valley Day is for Spring Valley and is all about the people. We are working on bringing performers from the community and making it the family event that we have been working on for the past year to create."