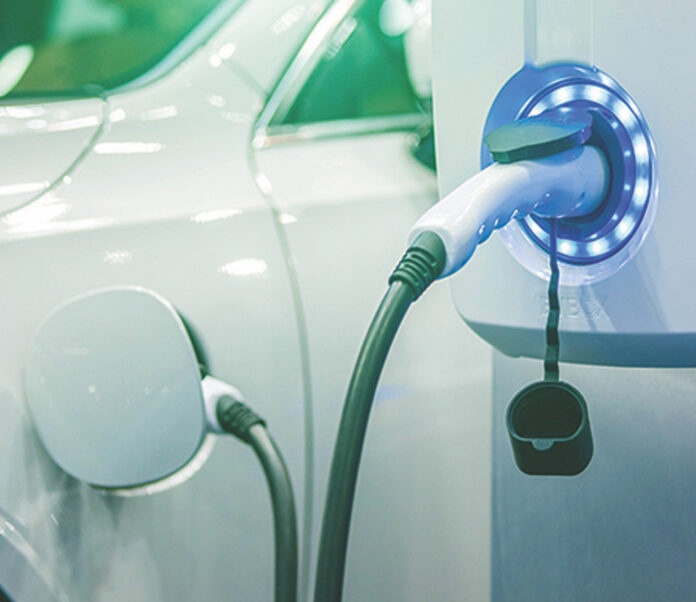 Provided by MGS
Seasoned travelers know that few things match the excitement of taking to the open road. Whether you're heading off for parts unknown or following a carefully planned itinerary, a road trip promises to be a unique experience.
Drivers can up the uniqueness ante even further by taking an electric car on their next road trip. Many people who take driving vacations may fly into a new city or country and then rent a car as they prepare to hit the open road. Electric vehicles, or EVs, have become increasingly available in rental fleets in recent years. Travelers interested in trying something new may be intrigued by the chance to get behind the wheel of an EV on their next road trip. This can be a great chance for drivers who are interested in one day purchasing their own EVs to get their feet wet.
Some drivers may not know what to expect when taking a long trip in an EV. Though it's understandable to have some hesitation, the following are some ways to navigate your first extended trip in an EV.
• Determine the charging time of your vehicle. The automotive experts at J.D. Power note that EVs come with different types of charging systems. Level 1 are the most readily available EVs, and these come with a standard 120-volt three prong plug that's common in modern homes in the United States. That's convenient, but charging using a Level 1 outlet may take a significant amount of time and only provide a few miles per hour of charging. If you're renting an EV, confirm which type of car you're getting and emphasize to the rental agency that you prefer a car that can be charged easily and effectively. One that can be charged overnight and provide hundreds of miles of driving time after a full charge is ideal.
• Look for EV-friendly lodging. Many hotels now feature charging stations exclusively for guests with EVs. Some hotels include the cost of utilizing such stations in their parking fees, while others may charge an additional amount. Either way, the convenience of finding a hotel with its own charging station outweighs any extra costs, as cars can be charged overnight while guests are asleep, leaving more time to travel in a vehicle that's fully charged each morning.
• Find some RV parks along your route. RVs have required charging stations for years, so RV parks typically have these stations available for a nominal fee of around $50. RVs typically are Level 2, so EV drivers that require Level 2 charging systems should be able to charge their vehicles at RV parks. In addition, many RV parks now also provide charging stations for Level 1 vehicles, though drivers should confirm which parks have such offerings prior to embarking on their trips.
• Drive in moderate weather. The software experts at Geotab note that cold weather affects EV range. Though battery thermal management systems have been designed to keep batteries within an optimal temperature range to minimize loss in battery performance, battery range is affected when driving in extreme cold. Geotab notes that 70 F is the trip efficiency sweet spot.
Drivers can embrace various strategies to keep electric vehicles running strong on long road trips.