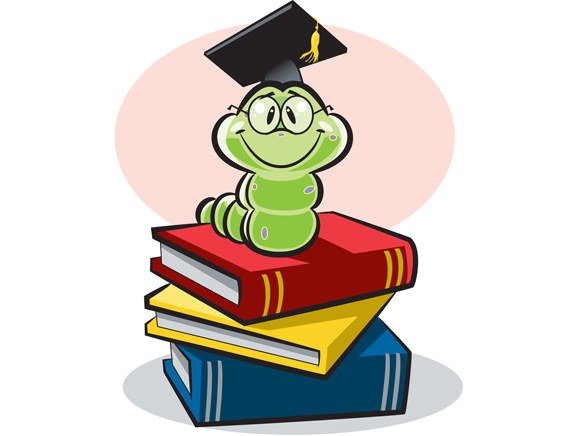 Salutations to all East County families!
Salutations to all East County families!
The big news at our library is that summer reading is about to begin. You can start signing up on June 1, easily and quickly, at www.sdcl.org. The theme this year is "Reading by Design", and we have all kinds of special programs and activities around this motif. We also encourage parents and caregivers to sign up along with the kids. It has been amply documented that kids who don't read during the summer can lose the progress they've made in the school year (this is called the "Summer Slide"), and what better way to prevent this than signing them up for summer reading at the library? It's fun, free, and there are prizes for all ages.
Special programs for kids in June:
Free lunch for kids 18 and under, June 19 – July 28 at 11:30 am.Provided by Cajon Valley Union School District. Lunches must be consumed on-site and outside.
League of Extraordinary Scientists, Tuesday, June 20 at 12:30. Science is all around us; it's fun, varied and necessary.
Concert by Hullaballoo, Tuesday, June 27 at 12:30. Get up and dance with this upbeat, kid-oriented band.
Ozobots, Friday, June 30 at 12:30. Learn how to program these miniature robots! Ages 10 – 18.
Special art-craft programs for tweens (ages 8-12) in June:
Wire Sculptures, Thursday, June 22 at 12:30
DIY Notebooks, Thursday, June 29 at 12:30.
Special programs for teens (ages 12-18) in June:
Learn how to make crepes! Sunday, June 11 at 2:00 p.m.
Summer Teen Volunteer Meeting, Sunday, June 18 at 2:00 p.m. Teens 14-17 only, please.
Henna Tattoos, Sunday, June 25 at 2:00 p.m.
Regular programs:
Students for Students Crafternoons, Monday and Wednesday at 12:30 p.m. Story time and crafts by teen volunteers for ages 4 and up.
Little Listeners Story Time, Tuesday at 10:00 a.m. For ages 3 and under.
Baby Story Time, Fridays at 10:00 a.m. Babies 0 – 18 months and their caregivers have a wonderful time with stories, music and play.
El Cajon Exploratorium, Saturdays at 1:00 p.m. Hands-on art activities for ages 4 and up.
Selfie-Made Sunday, Sundays at 1 p.m.Create your own art project with supplies provided.
Special programs:
Friends of the El Cajon Library Book Sale, Saturday, June 3, 10 – 4 p.m. Get incredible deals and help support your local library!
Local Author Expo, Saturday, June 17 at 2:00 p.m. Presentations by three local authors: Linda Case, Samuel Santana, and Megan Westfield. Refreshments will be served, and you can buy their books too.
Concert:The Alternatives, Saturday, June 24 at 2:00 p.m. Enjoy modern and classic rock tunes performed by a local band!
Ongoing programs:
Veterans' Drop-in Services, Mondays, June 5 and 26, 10:30 a.m. – 1:30 p.m.Assistance with appeals, medical care, benefits, and housing.
The ESL Conversation Café is back, Wednesdays at 10 a.m. Practice speaking English with friendly people in a casual setting. No registration is necessary – just drop in.
CSA Fair Housing Counselor,Wednesdays, June 7 and 21, 1 – 3 p.m. Information and counseling on housing, tenant/landlord issues, and much more.
Senior Mobile Technology Lab, Thursday, June 22 at 12:30 p.m. One-on-one tutoring on email, Facebook, Skype, etc. Call 619-471-2713 to make an appointment.
East County Stamp Club, Saturdays, June 10 and 24 at 11:00 a.m. Friendly group of philatelists. Bring your collection, or admire others.
In other news, I will be retiring at the end of May, and Kristin Ward will become acting branch manager. It has been my pleasure and privilege to serve the communities of East County for a total of six years. I will miss getting to know many of you, and working in a fascinating and vibrant place. Thank you for your support and patronage over the years.
Hildie Kraus