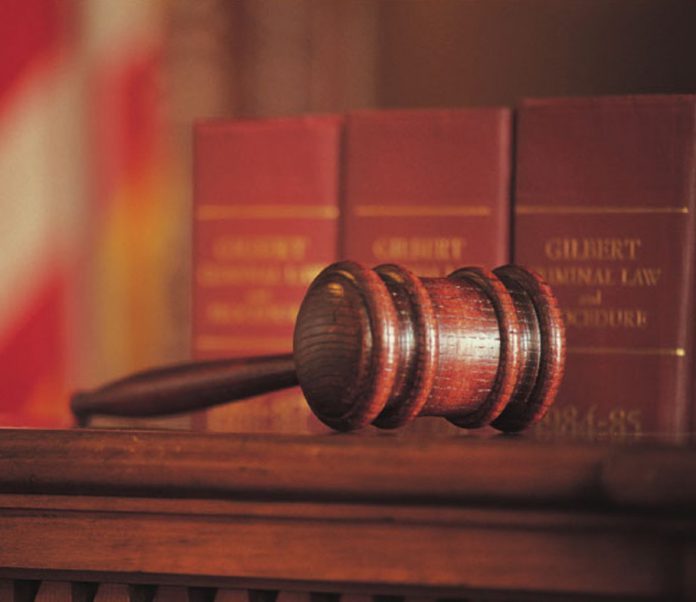 A former sheriff's deputy from Santee was ordered Jan. 27 to stand trial for second-degree murder in the shooting death of an escaped prisoner.
After hearing testimony for two days in the preliminary hearing, San Diego Superior Court Judge Theodore Weathers ordered the trial for Aaron Russell, 24, who is charged with killing Nicholas Bils, 36.
Russell is the first police officer in California to be charged with murder after a change in state law took effect Jan. 1, 2020, in which deadly force by police can only take place as "necessary" as opposed to being "reasonable," in the wording of the previous law.
Deputy District Attorney Stephen Marquardt told the judge Russell fired shots at Bils as he was running away, saying "there was no imminent threat."
Marquardt said other officers outside the central jail downtown did not pull their weapons after Bils escaped from a patrol car in the afternoon on May 2, 2020, after being arrested for assault by a state park ranger.
Russell resigned from the sheriff's department about six days after the shooting.  He remains free on $500,000 bond. A trial date will be set on Feb. 10, and he has pleaded not guilty.
Russell was formerly a bailiff at the downtown courthouse and later worked at the central jail when the courts closed.  The shooting occurred just as he arrived to work.
His attorney, Richard Pinckard, asked the judge unsuccessfully to dismiss the case or reduce the charge to manslaughter. He said the issue is whether Russell acted reasonably.
"Mr. Bils was violent and desperate to escape," said Pinckard.
Russell is "not some trigger happy" deputy, said Pinckard, adding Russell saw something no other officer saw, which was "shiny metal" that was a dangling handcuff on Bils' wrist.
Russell saw "an immediate threat," said Pinckard. "Decisions are being made in fractions of seconds."
The judge said a jury would have to decide the case.
"It is obvious to the court that it is a rapidly evolving situation," said Weathers, who added he believed the testimony of another deputy at the scene who said the use of deadly force was not necessary.
Marquardt said Russell did not know why Bils was arrested and had no information about him before opening fire. "There were numerous options available," said the prosecutor.
Bils was shot four times and had wounds in his back, left arm, left and right side, according to a stipulation between both sides. The county medical examiner determined the manner of death was a homicide.
Russell and the attorneys were not in the courtroom as they were all logging into the court website for the virtual hearing since the courts are partially closed due to the coronavirus outbreak.
A video of the incident was shown in court that was taken from surveillance cameras.
Jessica Murany, a state park ranger, testified she arrested Bils for swinging a golf club in Old Town State Park Club and running with his pit bulldog without a leash.
She did not know how Bils was able to escape from his handcuffs and get the door open to run away. Murany said he was uncooperative during the arrest.
•••
A truck driver who possessed a stolen handgun at the Pine Valley checkpoint has been sentenced to 169 days in jail, which is credit for time served.
Terrance Deandre Ellison, 40, of San Diego, was released from jail on three years probation by an El Cajon Superior Court judge. He pleaded guilty to receiving a firearm while being a felon.
Ellison has previously been convicted of drug charges which barred him from possessing firearms, a prosecutor said. Federal agents found a Glock handgun in his truck on Aug. 17, 2020.
Ellison has a separate case in federal court that alleges he possessed nine packages of methamphetamine when he went through the Calexico Point of Entry in May, 2020. Ellison has pleaded not guilty in that case.