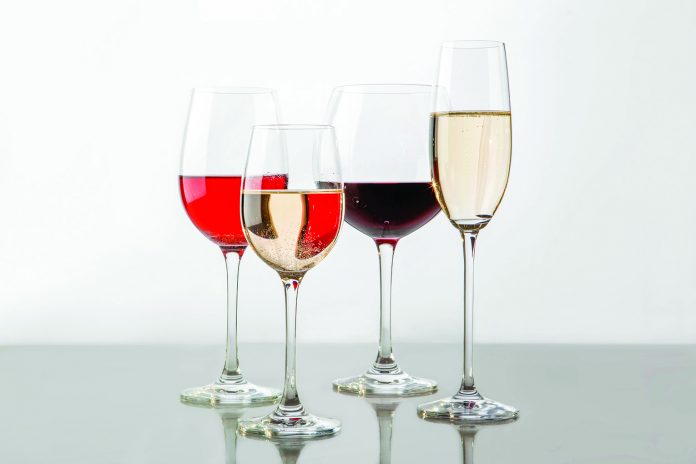 Four of the wines Santee's Michael Balazs entered in the San Diego County Fair's homemade wine contest placed first in their categories and two of those won Best of Division awards.
Balazs had two first-place wines in the Sparkling Wine division with one winning Best of Division as well as the Flavored class.
Another wine won the Fruit Non-Stone – Sweet category and was the Best of Division winner for the Fruit Wine division. His other first-place wine in the Sparkling Wine division won the Rose class.
The homemade wine contest also has a Rose Wine division and Balazs won the Rose Sweet class.
The Fruit Non-Stone – Sweet class included another bottle by Balazs which placed third in that competition. Balazs also had the third-place wine in the Port category.
In addition to place awards medals were given based on the Davis 20-point scale. Balazs took home three gold medals, seven silver medals and two bronze medals.
Wayne Poynter took second place in the Chenin Blanc class, and that bottle received a silver medal.  Poynter received gold medals for two wines which did not place in their category: a bottle of Sangiovese and a bottle of Rose Dry.
El Cajon's Lauren Baldwin placed second in the Sauvignon Blanc category, and that wine was given a gold medal. A bottle of Cabernet Sauvignon gave Jamul's Rusty Beatty second place in that class along with a gold medal.
Marjorie Ford of Santee took second place in the Riesling Medium Dry competition and also received a silver medal for that wine.
Santee's Les Ford entered a bottle in the Pinot Noir competition and was given third place along with a gold medal.
La Mesa's Gary Dorrance didn't place in the Merlot class, but his entry received a gold medal. Heidi Macomber of El Cajon received a gold medal for a wine which did not place in the Syrah class.
A Cabernet Sauvignon bottle produced by La Mesa's Brian McNeece received a gold medal but no place ribbon.