For Girl Scouts the Gold Award represents the highest achievements of leadership experience. These awards are earned by scouts creating sustainable projects that impact issues locally and globally. Out of 66 scouts countywide, six from East County were honored at a virtual ceremony on June 20.
"The Gold Award is the mark of the truly remarkable. Since 1916, Girl Scouts have answered the call to drive lasting, impactful change. Gold Award Girl Scouts are an elite group of individuals, and many have gone on to become change-makers and prominent leaders in their communities," said Janine Rojas, Girl Scouts San Diego communications specialist.
Rojas said earning the Gold Award enables young women to distinguish themselves in the college admissions process, earn scholarships and enlist in the military at a higher pay grade.
East County Gold Star honorees are: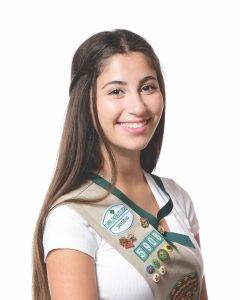 Jessica Chammas — Grossmont High School, class of 2021
Jessica partnered with  University of San Diego nursing students to teach sixth graders from low-income families about healthy diets. She hosted several presentations to demonstrate simple and affordable ways to maintain a healthy diet.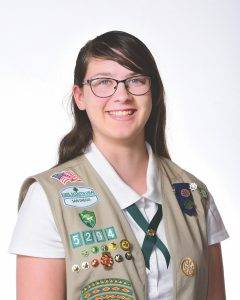 Katelyn Gaglio — Santana High School, 2019
Katelyn's Geological Education Box was a hands-on educational tool to interest students in geology. Her project spread awareness of the minerals that shape today's society in everything that we do.
Rachel Henrickson — Valhalla High School, class of 2021
Rachel developed a project to address the issues surrounding homeless cat populations in Mexico. She worked with pet stores and Baja Cantu Animal Rescue to host a series of adoption events and educational workshops.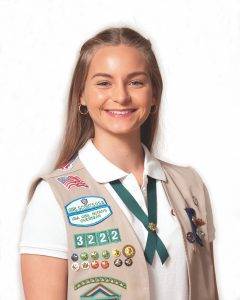 Mia Marino — San Diego School of Creative and Performing Arts, class of 2020
Mia implemented an American Sign Language club at her school to bring awareness to the hearing community about communication barriers faced by the deaf and hard of hearing communities.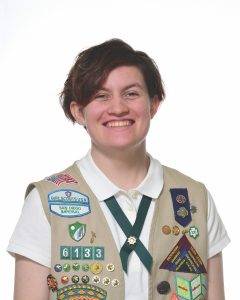 Paige Hill — Helix Charter High School, class of 2020
Paige combined her love of art, the outdoors and psychology to start an outdoor art club at Helix Charter High School. The program gave teens a healthy and effective way to improve their self-esteem and reduce stress through artistic expression.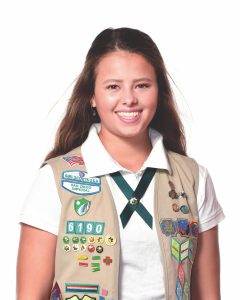 Paige Scarbrough — Helix Charter High School, Class of 2020)
Paige developed a program that taught first aid basics and concussion prevention to students in 4th-12th grades. She equipped attendees with basic first aid kits and taught how to use them.
For more information, contact Girl Scouts San Diego Regional Recruitment Specialist Tracy Browns, 619-610-0757, tbrowns@sdgirlscouts.org, or visit sdgirlscouts.org.