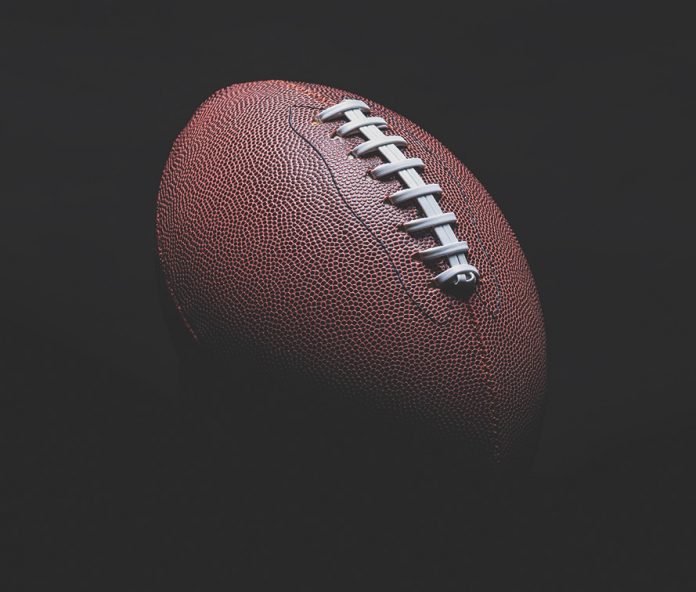 The Granite Hills Eagles, Grossmont Foothillers and El Capitan Vaqueros will not post undefeated seasons in 2021 after suffering non-league losses last weekend.
The three teams had entered their respective games with 2-0 records on the young season.
Granite Hills, which had outscored its opening two opponents 76-10 on the scoreboard, was itself outscored 34-14 by the visiting Madison Warhawks last Friday.
It was quite a role reversal from the previous week's 62-0 non-league win over the visiting Valhalla Norsemen.
"We didn't make enough big plays against Madison to win the game," GHHS head coach Kellan Cobbs said. "Our offense showed our youth and we have to keep getting better moving forward."
Zak Darling scored two touchdowns for the seventh-ranked Eagles but that was offset by interceptions by Madison's Martel Hughes and James Tivao. Tivao also scored two rushing touchdowns to key the Warhawks (2-1).
Darling scored on runs of 36 and 19 yards but the Eagles never led in the high profile matchup after Madison's Sean Webb ran back an intercepted pass 80 yards for the game's opening touchdown.
The Eagles clawed back to within 20-14 midway through the third quarter but couldn't get any closer on the scoreboard.
Granite Hills will aim to return to the win column when it hosts the 10th-ranked Eastlake Titans (2-1) this Friday.
The Eagles have slipped to No. 15 in the weekly section ratings.
"Eastlake will be the toughest defense we see this year — they have size speed and get to the ball on all three levels," Cobbs said. "We have to play at a higher level on offense if we are going to win."
Grossmont had outscored its opening two opponents 72-36 before being denied a third consecutive win to kick off the season following a 40-7- road loss at Downey Warren last Friday. The Foothillers trailed 21-0 at halftime.
Junior Nicholaus Imaleava torched the Grossmont defense for 350 yards and six touchdowns — two each to Jordan Anderson and Juan Wilson as Warren (3-0) piled up 539 yards in total offense.
Gio Burns caught a 10-yard scoring pass from quarterback Trenton Giles to put the Foothillers on the scoreboard in the team's first out-of-section game since 1996.
"Warren is a talented ball club," Grossmont head coach Chris Holmes said. "They had size, speed and athleticism on full display Friday night. We battled and tested Warren early. Our defense made Warren a little uncomfortable through the first half by limiting Warren's ability to have big plays down field and quick scores.
"Offensively, Warren's defense overwhelmed our front with pressure and great play by their defensive front. We moved the ball well at times but couldn't seem to find the right rhythm, especially in the run game. Our best drive was our only score out of the locker room following half time. Another well placed ball to Gio Burns from Trenton Giles to make it a 21-7 ball game early in the third quarter.
"Warren hit back and never looked back after that point. Warren was a very good test for us and a humbling experience. Our club looks forward to learning from this game and putting in the work to get better."
Grossmont next plays at Rancho Bernardo (1-2) this Friday in another non-league matchup.
El Capitan, meanwhile, was shocked 33-28 by the visiting Coronado Islanders to fall from the ranks of the undefeated.
Zane Delcore rushed for a career high 249 yards while quarterback Hudson Herber passed for 180 yards and three touchdowns (76 yards to Graham Bower, 36 yards to Donny Couts and 24 yards to Finley Alexander) as the Islanders (2-1) won their second consecutive game. Delcore broke away for a 42-yard touchdown on the game's first play to put the host Vaqueros into an early hole.
The hosts trailed 20-0 before finally mounting a furious rally.
El Capitan's fortunes were once again keyed by quarterback Savigon Yokley, who passed for 136 yards and two touchdowns while making four catches for 89 yards and one touchdown. Backup quarterback Bruce Newland passed for 148 yards and two touchdowns while Antwone Yokley caught five passes for 193 yards and three touchdowns (72, 50 and 36 yards).
Newland tossed scoring passes to each Yokley sibling — first Savigon for 36 yards and then Antwone for 27 yards in the fourth quarter to narrow the Vaqueros' deficit on the scoreboard to a touchdown.
Antwone Yokley caught two long-range touchdown passes from his twin brother — the first going for 72 yards and the second measuring 50 yards.
The Vaqueros (2-1) next play at undefeated Rancho Buena Vista (3-0) this Friday.