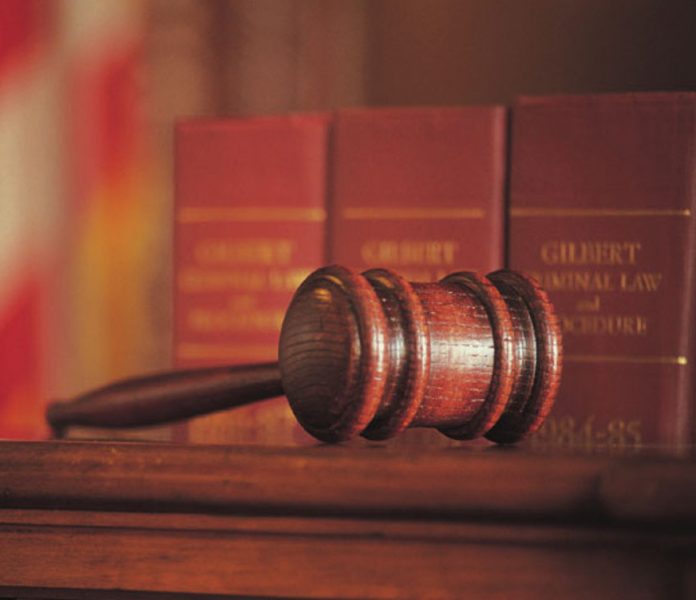 A Lakeside drug dealer was sentenced Oct. 28 to 14 ½ years in federal prison for causing the death of a La Mesa woman who ingested a drug that contained fentanyl.
Family members of Tiffany Hansen, 26, gathered at the sentencing of Uriah Odish, 31, to describe the devastating impact her death had on them after her sister found her dead on Jan. 23, 2018.
"She had a smile that would lighten a room," said her mother, Keri Cuppage, of La Mesa. "She was an incredible daughter."
"Losing a child is hard. I thought we had more time," said Cuppage. "She should be here."
Cuppage said her other daughter had a traumatic experience in finding her sister deceased, so they sold their home and moved elsewhere in La Mesa. Hansen worked as an insurance agent and graduated from Santana High School.
"This is a case about addiction," said Cuppage. "She was going to check into recovery the next day, but she didn't get the chance."
Attorney Andrew Nietor, who represents Odish, told the judge his client sold a combination of drugs for $180 to Hansen's husband, Travis, who then shared it with his wife.
"He purchased drugs for them to use together," said Nietor. "Mr. Odish provided the drugs to Travis. Then Travis gave the drugs to Tiffany."
Nietor noted that Travis Hansen was never charged. He said Odish had never met Tiffany and had not even heard of her until after her death.
Nietor urged U.S. District Court Judge Barry Moskowitz to impose 10 years, which he said "is significant" and was the minimum sentence he faced.
Assistant U.S. Attorney Mark Conover urged Moskowitz to impose 188 months in prison, saying the court should "send that message that selling fentanyl on the street could lead you to spending decades in jail."
Odish pleaded guilty in Sept., 2019, to distribution of fentanyl that results in death.
Odish apologized to the victim's family, saying "I pray for you all the time." Odish, wearing an orange jail jumpsuit and a white mask, gestured to his five family members in the back row of the audience, and apologized to them as well.
"I've been an addict my whole life," said Odish, who added that his arrest 30 months ago caused him to realize he had hit "rock bottom."
"I have changed in the last 30 months," said Odish, adding that he will become "the man I intend to be."
"Nobody deserves to lose a kid," said Odish.
"This (sentence) would be an opportunity for me instead of a set back," said Odish.
Nietor said after Odish is released, he won't return to Lakeside and will live elsewhere.
"There's nothing I can say that will bring this young woman back and it is tragic," said the judge.
"But I would say that he understood that this was a very dangerous substance. He told the husband of the victim to be aware of that, yet he still sold (it)," said Moskowitz.
Moskowitz ordered Odish to pay $7,715 in restitution payments to the victim's mother for cremation and other expenses.
Tiffany's ashes were used to create a sea turtle sculpture which was placed in a manmade underwater memorial reef about three miles east of Key Biscayne in Florida. Cuppage said she has gone scuba diving to the ocean floor to see the turtle sculpture in the key island chain.
"We cannot bring back Tiffany Hansen, but we hope her family can take some comfort in knowing that justice has been served in this case," said U.S. Attorney Robert Brewer, Jr. in a statement.
"Another young life is destroyed and her family is forever devastated because of deadly fentanyl," said Brewer.
"Uriah Odish chose to sell deadly fentanyl to make money and his greed has devastated a family forever," said DEA special agent John W. Callery. "DEA will not allow drug dealers to get away with causing death and destruction in our community."