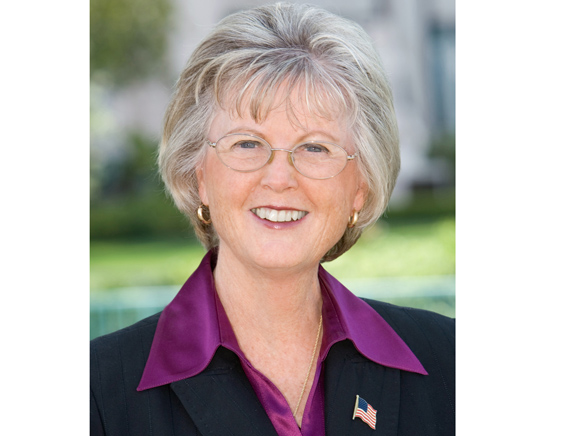 SPECIAL TO THE EAST COUNTY CALIFORNIAN
News and notes from County Supervisor Dianne Jacob
SPECIAL TO THE EAST COUNTY CALIFORNIAN
News and notes from County Supervisor Dianne Jacob
Fire protection
The San Diego County Grand Jury–a group usually known for being highly critical–recently praised the county's efforts to improve the level of fire protection.
The county has worked hard over the years to boost backcountry fire and emergency services. As we approach peak fire season, we've got more fire engines, ambulances, helicopters and firefighters in place, among many other improvements.
We have more work ahead of us, as the Grand Jury noted, but we're better prepared for wildfire than ever. A major disaster will strike again someday, and when it does, we want to make sure we're as prepared as we can be.
The Grand Jury's conclusion is good news and validates our on-going work on this critical issue.
Public safety
A bigger, better Sheriff's Department station is opening this spring in Lakeside, replacing a leased storefront that had housed deputies. The Parkside Street facility is the latest in a series of Sheriff's station improvements across East County. Last year, the county opened stations in Pine Valley and Rancho San Diego.
Watch out for scams
I recently joined law enforcement officials and others to announce a new local effort to educate older residents and their families about how they can protect themselves from financial scams online, over the phone and in the mail.
The campaign includes television spots and a booklet called "Don't Get Hooked" that will be made available at senior centers. It is also online at www.sdcda.org.Victims who've lost money from a scam should call law enforcement or the county's elder abuse reporting line at 1-800–510–2020.
For more District 2 news, visit www.diannejacob.com or follow me on Facebook and Twitter. If I can assist with a county issue, please call my office at 619-531–5522 or email dianne.jacob@sdcounty.ca.gov.
Have a great East County day!
Dianne