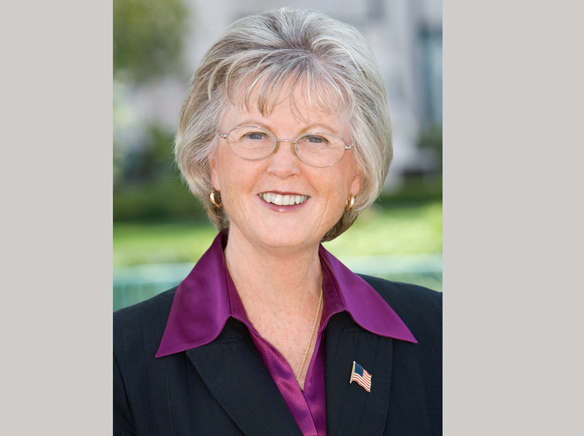 News and notes from County Supe
News and notes from County Supervisor Dianne Jacob
Local hero
Ramona retiree Jon McKee spent the summer going the extra mile in name of Alzheimer's disease. Some 2,700 miles, in fact.
Jon rode his bicycle from San Diego to the East Coast to raise public awareness of the disease and money for Alzheimer's research.
He called it "Charlotte's Ride," after his late wife who passed away earlier this year from complications due to Alzheimer's. To donate to Alzheimer's research in San Diego, go to www.alzsd.org.
Congratulations, Jon, for pulling off such an awesome feat. Thank you for your commitment to ending this terrible disease.
Hollywood horror show
Thank you to all who recently joined in Jamul to bring attention to the "Hollywood" casino and how it will turn Highway 94 into even more of a deathtrap.
There have been 23 deaths and 1,100–plus collisions on the two–lane state road over the past decade. We're going to see even more once the casino is fully up and running, possibly any week now.
I urged the state to rescind the casino's interim alcohol permit, hold a public hearing and make sure all the critical road improvements are in place prior to any opening.
Big backcountry news
My fellow Supervisors recently joined me to convey 247 acres in Campo to several non–profits –– including Mountain Health and the Pacific Southwest Museum that are looking to expand historical, civic and educational opportunities for rural residents and visitors.
Community leaders will spend a couple of years developing a detailed plan for the land, which includes historic Camp Lockett. This is a great opportunity and I look forward to seeing the many possibilities become a reality.
For more District 2 news, go to www.diannejacob.com or follow me on Facebook and Twitter. If I can assist with a county issue, please call my office at 619–531–5522 or email dianne.jacob@sdcounty.ca.gov.
Have a great East County day!
Dianne