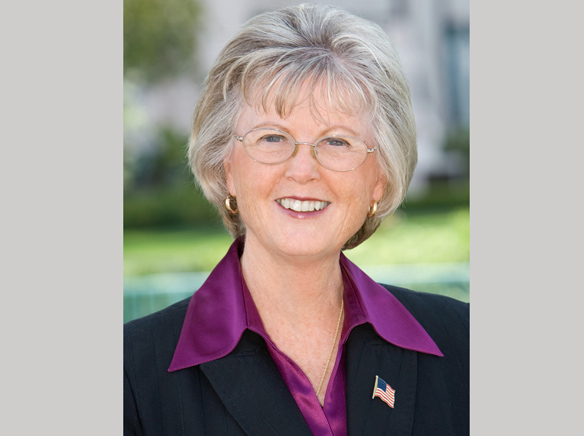 News and notes from County Supervisor Dianne Jacob
News and notes from County Supervisor Dianne Jacob
Be prepared
Fire officials say this year's wildfire season could be rougher than usual. Steady streams of rainstorms have brought more grass and other vegetation to the region, which is great come spring, but it also means more fuel this fall when wildfire season peaks.
Now is the time to cut back brush around your home, clear out flammable debris and take other steps to reduce your risk. Fire officials say you need to maintain at least 100 feet of defensible space around your home.
For more on how to prepare, go to www.readysandiego.org.
Calling all seniors
Please register now for a special community forum set for Thursday, May 12, on how older residents can fight off financial scammers. Joining me at the free "Don't Get Hooked" event will be Poway Mayor Steve Vaus, along with fraud watchdogs, scam victims and financial experts.
It will run 9 to 11:00 a.m. at Poway Community Park Auditorium, 13094 Civic Center Dr., Poway. A free breakfast is included. To attend, call 844–899–1597.
End sex slavery
Many local hotel and motel operators took part in a recent symposium I helped kicked off on how to recognize and respond to signs of human trafficking. District Attorney Bonnie Dumanis, Sheriff Bill Gore and others are working with me to crack down on this horrific crime, which came to my attention a few years ago when I joined law enforcement on a curfew sweep.
Right here in San Diego County, girls are being enslaved and sold for sex. It sickens me. I will continue to do all I can to fight it.
For more District 2 news, go to www.diannejacob.com or follow me on Facebook and Twitter. If I can assist with a county issue, please call my office at 619–531–5522 or email dianne.jacob@sdcounty.ca.gov.
Have a great East County day!
Dianne