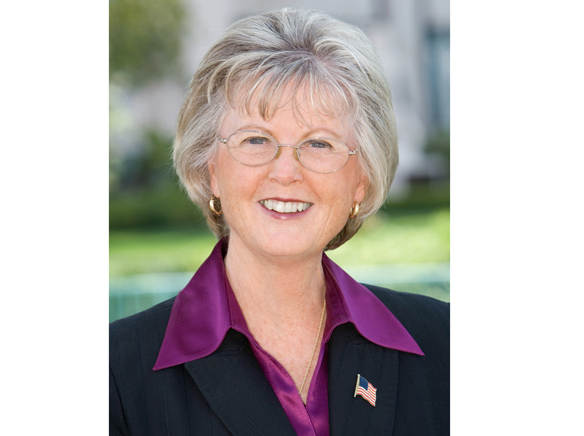 News and notes from County Supervisor Dianne Jacob
News and notes from County Supervisor Dianne Jacob
Check out our libraries
A new county library is rising in the middle of Alpine and it's going to be a gem.
The 12,700–square-foot building on Alpine Boulevard is due to open this spring. It will be the first public building in San Diego County designed to be fully energy self-sustaining. Rooftop solar will be a key feature.
Planning has also started for new libraries in Lakeside and Casa de Oro. Stay tuned for details. Since I joined the Board of Supervisors in 1993, the county has opened a dozen new libraries in East County.
Backcountry boost
Julian residents and visitors now have around-the–clock access to paramedic engine service, thanks to a recent agreement among the county, Cal Fire and Julian fire officials. The town is one of eight communities to get new paramedic engines since 2014, joining Jacumba, Descanso, Otay, Jamul, Lake Morena, Pine Valley and the Intermountain area northeast of Ramona.
Since 2003, the county has invested more than $350 million on fire protection and other public safety improvements in our unincorporated areas. We've made a lot of progress – and we keep building on it!
Senior scams
I will lead a special community forum on Feb. 11 for seniors and caregivers on how to avoid being scammed. The free event will include fraud watchdogs, scam victims and take–home copies of the county's "Don't Get Hooked" booklet.
The event will run 9 a.m. to 11:00 a.m. at College Avenue Baptist Church, 4747 College Ave., San Diego. Breakfast is included. To attend, call 844–899–1597. Registration may close by Feb. 1.
For more District 2 news, go to www.diannejacob.com or follow me on Facebook and Twitter. If I can assist with a county issue, please call my office at 619-531–5522 or email dianne.jacob@sdcounty.ca.gov
Have a great East County day!
Dianne