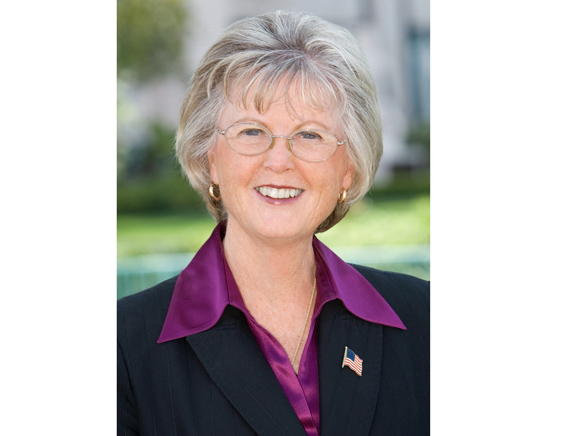 News and notes from County Supervisor Dianne Jacob
News and notes from County Supervisor Dianne Jacob
El Niño ready?
With forecasters expecting a wet winter, due to El Niño, county officials are asking residents to get ready.
Make sure you have prepared for possible flooding and have a family disaster preparedness plan. For assistance, go to www.readysandiego.org.
The county is offering free sand and bags to residents and businesses in unincorporated communities. Bags are available at many locations, including the Alpine Fire Protection District station, 1364 Tavern Rd., the Cal Fire station at 24462 San Vicente Rd. in Ramona and the Cal Fire station at 1587 Highway 78 in Julian.
Human trafficking
I recently joined Sheriff Bill Gore, District Attorney Bonnie Dumanis and others to release a troubling study that documents the prevalence of human trafficking in our region.
It's hard to believe this form of modern–day slavery is going on. Combatting this horrible crime is a major public safety priority for the county – and will remain so on my watch.
In recent years, I have helped lead efforts to address this issue. The county has established a 10 p.m. curfew in unincorporated communities, staged curfew sweeps and taken steps to safeguard victims, many of them high school-age girls. We have also created a human trafficking task force, made up of local, state and federal law enforcement officials.
Attacking Alzheimer's
I was honored to recently stand with San Diego Mayor Kevin Faulconer, philanthropist Darlene Shiley and the region's world–class researchers to announce our efforts to expand the search for a cure to Alzheimer's disease, through a research initiative called Collaboration4Cure.
Those interested in donating to the initiative can go to www.alzsd.org. The local research fund is an outgrowth of the county–led Alzheimer's Project.
For more District 2 news, go to www.diannejacob.com or follow me on Facebook and Twitter. If I can assist with a county issue, please call my office at 619-531–5522 or email dianne.jacob@sdcounty.ca.gov.
Have a great East County day!
Dianne