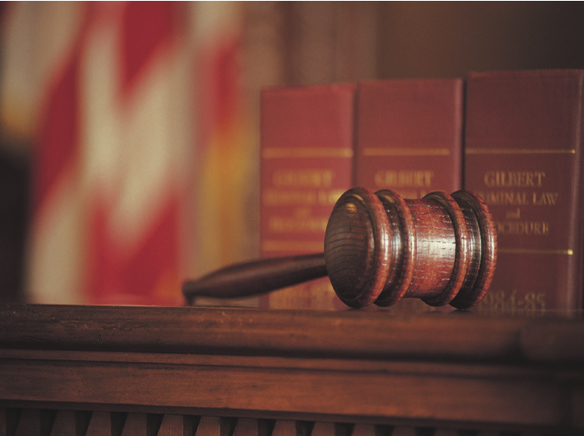 The sentencing of a Lakeside drug dealer who supplied fentanyl to a woman who fatally overdosed on it has been delayed to Sept. 15.
The attorney for Uriah Odish, 29, won the delay because Odish was moved to a federal prison in Victorville, which is on lockdown due to the coronavirus outbreak.
His attorney wrote that he wanted to discuss the sentencing report with Odish, but is unable to do so in the prison 150 miles from San Diego.
Odish pleaded guilty in 2019 to conspiracy to distribute fentanyl in the death of Tiffany Hansen, 26, who died Jan. 23, 2018 of a fatal overdose.
He faces a sentence of 20 years. U.S. District Court Judge Barry Moskowitz moved the July 14 sentencing date to Sept. 15.
            •••
An Aug. 25 preliminary hearing was set last month for Waverly James, 50, who is accused of killing Standford Roy Johnson, 52, in his Spring Valley home in 2012.
James was arrested in Rosedale, New York, in Sept., 2019, following a long investigation. He was extradited here. An El Cajon Superior Court judge set the hearing in June after James and the attorneys appeared remotely.
James is also charged with the special circumstance of murder during a burglary of Johnson's home on Dec. 5, 2012. If convicted, James could be sentenced to life in prison without parole.
Johnson was found stabbed in the neck and torso in his apartment in the 9000 block of Lemon Street. A broken knife blade and handle were found on a laundry room floor along with blood stains.
A blood stain recovered from an asphalt easement outside the gate was linked to James, whose DNA was on file from a 2003 arrest, according to court records.
James' phone number was found in Johnson's personal phone records and phone records show the men had called each other.
In 2012, approximately $18,000 in cash was seized from James' luggage at an airport. James never appealed the seizure of the money, records say.
James remains without bail in the George Bailey Detention Facility.  He has pleaded not guilty.
         •••
For only the second time, a sexually violent predator is proposed to be released in North County instead of East County, for a change.
A house in Pauma Valley has been proposed for Joseph Bocklett, 75, and an online court placement hearing has been set for July 31.
County Supervisor Dianne Jacob has long complained that rural East County was the dumping ground for the release of SVPs. Only once before was an SVP placed in another area, which was Borrego Springs.
Bocklett is currently housed at Coalinga State Hospital after finishing his prison sentence. The District Attorney's office said he was convicted of molesting three girls and a boy.
People can speak at the online hearing which will be conducted on Zoom, and the sheriff's website has further information on its news release section.
Meanwhile, another SVP, Michael James Poulsom, 61, was released in June to a house in Jacumba Hot Springs.
Sheriff's task force members went door to door in Jacumba Hot Springs and Boulevard to let residents know. The release had been suspended due to the coronavirus outbreak.
San Diego Superior Court Judge Jay Bloom ordered his release in March, but it was put off due to the state using its resources in other ways.
Poulsom wears a GPS monitor on his ankle and has signed 15 pages of release conditions. A security guard will be with him at all times including any trip to a store for groceries.
Poulsom remained at Coalinga State Hospital where he has lived in 2011 since his 15-year prison term was deemed served.
Bloom said in court he drove out to the site and found the house on Old Highway 80 to be on mostly vacant land for several miles.
Poulsom was convicted of molesting girls in 1985, 1989, and again in 1995.