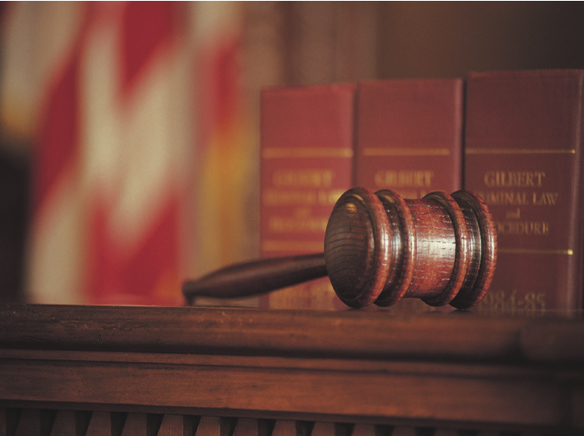 "I stuck him."
That's what a Lakeside woman, Julia Gonzalez, told a sheriff's detective about the stabbing of a Lakeside man, Justyn Nicholas Preston, 32, according to testimony on Sept. 9.
El Cajon Superior Court Judge Robert Amador ordered Gonzalez, 24, to stand trial for murder after hearing testimony from two sheriff's detectives and a mechanic in the preliminary hearing.
Detective Brian Patterson said Gonzalez talked to him after the May 8 incident in the 8200 block of Lakeside. Patterson said Gonzalez admitted the stabbing, but said it was done in self-defense.
"I only wanted to scare Justyn," said Gonzalez, according to Patterson.
Gonzalez said she suffered a facial injury and was in pain before the 6 p.m. incident.
In a joint stipulation between Deputy District Attorney Jordan McCann and Gonzalez's attorney, Dan Chambers, the cause of death were two stab wounds to the torso and chest.
McCann said a deputy medical examiner determined the knife blade penetrated at least four inches into Preston's chest and abdomen. He suffered a third wound that that went about 3 3/4 inches deep, she said.
Detective Jacob Wilson said a black folding knife was recovered. It had been thrown over a fence and was found under a grill.
Several witnesses told detectives that Preston remarked that Gonzalez looked "hot'' and "cute" before the violence.
Jeremy Correa, a mechanic who was at the scene, testified two women and two men got into separate fights after a group of them smoked marijuana during a Bible study.
"It was a female fight–they're all the same," said Correa, who said it consisted of "hair pulling, hitting."
"She (obscenity) stabbed the dude twice," said Correa. "I saw something in her hand."
Chambers unsuccessfully asked Amador to dismiss the murder charge because of insufficient evidence.
Gonzalez pleaded not guilty and Amador ordered her to return to court Nov. 3 to set future court dates. She remains in jail on $1 million bail.
Gonzalez wore a blue mask as she appeared on a video screen from the Las Colinas Women's Detention Facility. The attorneys also appeared remotely because of the coronavirus outbreak.
Amador ordered the victim's wallet be returned to his mother, whom the prosecutor said was one of the online live stream listeners from the Superior Court website.
     •••
An El Cajon man was sentenced Aug. 31 to 180 days of home detention for unlawfully receiving $100,000 in government benefits that he was not supposed to receive.
Ahmad Yusuf Nuristani, 72, was ordered to pay restitution in the amount of $100,582.78 by U.S. District Court Judge Cynthia Bashant.
He unlawfully collected $73,090 from the state of California in Medi-Cal and health care benefits and $27,492 in payments from the Supplemental Social Security Income, according to court records.
Nuristani is a former Afghanistan public official. He was governor of Herat province, served in parliament, and also worked for the independent election commission of Afghanistan.
Nuristani lied to government officials about his residency and foreign travel, according to the U.S. Attorney's office. An SSI recipient must reside in the U.S.
The judge listed exceptions to the home detention that included mental health or doctor's appointments and religious services. The prosecutor recommended six months of home detention.
Nuristani will have to pay for costs of any GPS device that he may have to wear on terms of three years probation.