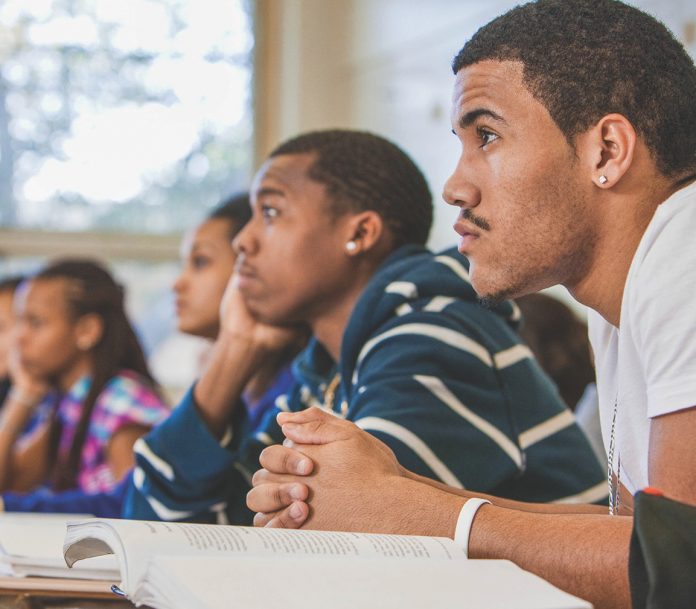 Grossmont-Cuyamaca Community College District is wrapping up a series of Black History Month events with A Day in the Life: Black Women and Men Working in STEM Fields and How to Gain More Representation in These Fields, planned for Feb. 24 at 4 p.m.
Grossmont College Counselor Taneisha Hellon said panelists are still being confirmed for the STEM event but the session will feature speakers such as a chemist who was excited by science as a young girl but was met with barriers along the way to earning her Doctorate.
Her story, Hellon said, is a recurring one she's heard in her professional and personal life.
"Her young interest in STEM was often met with barriers and one path turned into another as she overcame obstacles. My hope is that students who are listening hear her message and feel encouraged because she didn't give up. She found support for her journey, to achieve her goals," Hellon said.
A lot of what students will hear during the event is about gaining access to other individuals they can identify with, that they can look to for support as "Black History Month is all about coming together in celebration" to uplift one another, Hellon said.
"We could talk all day about why there is a barrier in the numbers of Black professionals but we want to highlight some of the things students feel… we don't ever want students to think they can't achieve their goal of becoming a doctor, a scientist, to share what has been and can be done," Hellon said.
Citing statistics from the United States Department of Education, Hellon said Historically Black Colleges and Universities, or HBCUs make up just 3% of colleges and universities, but they produce 27% of
African-American students with bachelor's degrees in STEM fields.
"President Obama challenged us to have one million more STEM professionals by 2022, but Black professionals still make up a small percentage of people in STEM fields," Hellon said.
Events like the one coming up on February 24 are designed to "create community, represent what is possible and identify ways to uplift our community as we move into this work of antiracism on campus," Hellon said, while providing access to information that will drive increased representation in STEM fields.
"Our coordinator, (Grossmont-Cuyamaca Instructor) Jason Allen does a lot of great things in the Umoja program, providing students with knowledge of how to get to a HBCU and that's something we'll also talk about," Hellon said.
UMOJA is a resource program dedicated to enhancing the cultural and educational experiences of African Americans and other students at Grossmont Community College, ideally bolstering retention rates through the completion of a Certificate, Associate of Arts Degree, or transfer requirements.
There is also a conversation to be had with returning adult students—Hellon lightly laughed and said there are plenty of opportunities that can satisfy interest in STEM fields which don't take "six, seven, eight years" to fulfill requirements.
"Maybe their kids are out of the house and now it's their time, or they want to change their career. There's a lot of opportunity to support adult students who want a career change into a STEM field, maybe want to become respiratory therapists, or technicians, or earn an Associate of Arts in Engineering," Hellon said.
She also said that as the faculty advisor of the pre-medical school club, she's seen many students come back to the community colleges after earning their B.A. to work on prerequisites for an advanced degree.
Within the celebration of Black history, Hellon said, there must also be an underlying sense of continued "dismantling what people think about Black culture" so the event "isn't something that lasts for 28 days" but is embedded in education.
"I think we need to continue to celebrate all the things that make us who we are as Black people— we bring so much to the table but it can be overshadowed by our experiences. Part of what we're trying to do is inform generations behind us," Hellon said.
A Day in the Life: Black Women and Men Working in STEM Fields and How to Gain More Representation in These Fields will be available for livestream viewing on the Grossmont College YouTube channel at 4 p.m. on Feb. 24.