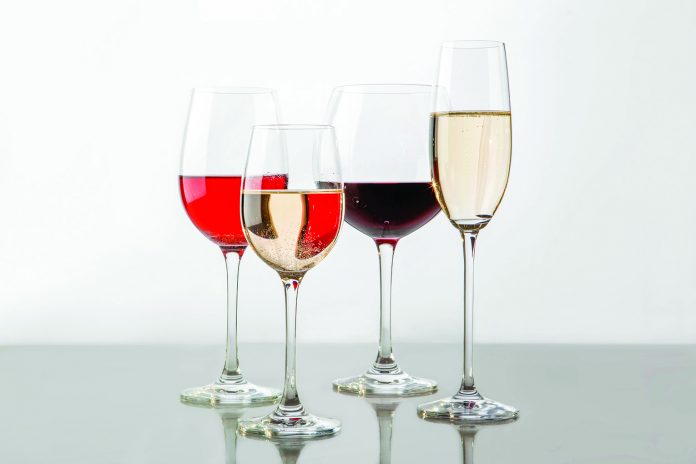 The San Diego Regional East County Chamber of Commerce is bringing its 8th Annual Taste of East County this year, but with a twist. Not only can participants enjoy local cuisine, wines, and spirits, but this year it is bringing music, specialty vendors, and local businesses to join in. Taste of East County is on Aug. 6, from 4-7 p.m. in the beautiful gardens at St. Madeleine Sophie's Center in El Cajon.
East County Chamber events, marketing and programs coordinator Stephanie Deppensmith said the Chamber is excited and thankful to be holding this year's event at St. Madeleine Sophie's Center.
"They are longtime supporters of the chamber of commerce, longtime members, and we love partnering with them," she said. "Their gardens are stunning and fun, and different. What a wonderful way to spend a Saturday evening. Attendees will be able to 'wine their way' throughout the garden path. See vendors. Enjoy local wineries, local breweries, local coffee roasters. We are excited to have our local coffee shops be there as well. That is a terrific addition."
Deppensmith said chamber member Tim Staump of Staump Music School (Santee) is bringing a full band with his advanced students.
"That is a fantastic opportunity for them to get experience in playing in public spaces, and attendees get to listen to some great music," she said.
Deppensmith said some specialty vendors include La Mesa Floral Shoppe, East County Art Association, El Cajon veteran business Toor Knives, some jewelry vendors, Rustic Ridge Winery, and more. "A nice variety," she said.
SMSC CEO Debra Emerson said St. Madeleine is happy to be part of Taste of East County.
"We are excited to share our beautiful campus with them, and it should be a great event," she said.
St. Madeleine Sophie's Center is located at219 E Madison Ave., El Cajon. For ticket information, visit https://business.eastcountychamber.org/events/details/8-6-taste-of-east-county-14362