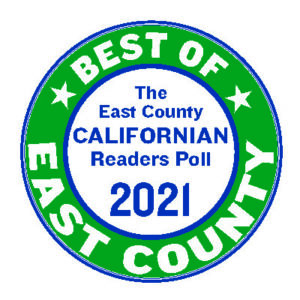 Best Of East County 2021
*Click here to print the paper ballot for submission or complete the form below for online submission.*
This is your opportunity to let your voice be heard!  Vote for your favorite people, places, and businesses to help us determine who is the very best in East County.  All our winners will be announced in the Best of East County special section on February 11, 2022.
Disclaimer:
Must include complete name, address, phone and at least 25 votes completed in order to enter.
You may enter the contest only once. Duplicate entries will not be counted. To be eligible, ballots must be received by 5PM Monday, November 29th.
All nominees must be located within the ZIP codes of East County: La Mesa (91941, 91942, 91943), Lemon Grove (91945, 91946), Spring Valley (91976, 91977, 91978, 91979), El Cajon (92019, 92020, 92021), Lakeside (92040), Santee (92071, 92072).
Contact information will be used for internal contest verification purposes only.